Stockton is Growing!
Stockton continues to provide more educational opportunities for the region. On the main Galloway campus, the Academic Quad project is complete with the addition of a new science building and a new Health Sciences Center. Stockton is expanding its presence in Atlantic City as the new campus was officially open on September 20, 2018.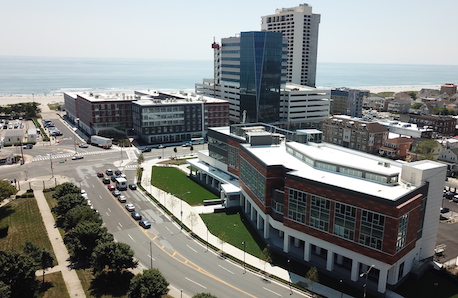 Atlantic City Gateway Project
The new Atlantic City residential campus, with stunning views of the Atlantic Ocean, provides new beachfront living and learning opportunities for students with a residential hall, academic building and various amenities.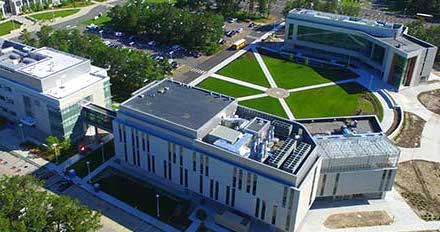 Academic Quad Expansion
Construction is complete on United Science Center 2, the Health Sciences Building and a distinctive entrance on the Galloway Campus.