Steering Committee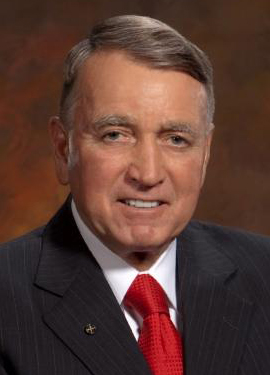 Dr. Edward H. Salmon, Chairman, Salmon Ventures
Dr. Edward H. Salmon
Chairman, Salmon Ventures
Edward H. Salmon, Ed.D., has more than forty years experience in increasingly responsible positions in government, education and the private sector. Is an expert in creating and managing relationships, team building, and planning/organizing/cultivating partnerships to accomplish goals. Positions held include Governor's Cabinet, President of the New Jersey Board of Public Utilities, Assemblyman, Freeholder Director, Mayor, President/CEO of AUS Consultants, Vice Chairman of AUS, Inc., and Founder/Chairman of Salmon Ventures Limited.
EXPERIENCE
2003 to Date
Chairman and co-founder of Salmon Ventures Limited (SVL), a national firm providing professional consulting to utilities, industry, government and education. SVL provides a wide range of services and recognized expertise in the water, energy and communication industries.
1997 to 2002
AUS is a worldwide market research and consulting company with corporate headquarters in Moorestown, New Jersey. Responsible for creating a new operating division of AUS Consultants (Pathways) that provided regulatory, governmental and technical assistance to utilities, industry, government and educational institutions. Also responsible for developing an Energy Aggregation Team to aid municipalities, counties, school districts, industry and business in reducing energy costs and Educational Technology Unit to assist schools and colleges.
In May 2002, was promoted to the positions of Vice Chairman of AUS Inc., and President/CEO of AUS Consultants.
1991 to 1996
New Jersey Board of Public Utilities, President. Responsible for creating, implementing, and overseeing public policy affecting all of New Jersey's investor-owned utilities including telecommunications, cable, electric, gas, water and wastewater. Managed a staff of 250 people and a budget of $22 million.
Commissioner. Responsible for creating long-range communications plans for the State of New Jersey as an appointed member of the Governor's Task Force on Communications/Information Technologies and Services. Also created and implemented public policy extending competition in the telecommunications, electric and natural gas industries.
National Association of Regulatory Utility Commissioners (NARUC). Dr. Salmon served two years as NARUC's Vice President, Chair of NARUC's Executive Committee, Founder of NARUC's Washington Action Committee, and a member of the Communications Committee. In addition, he was President of the Great Lakes Conference (16 states) and on the Board of Directors for the National Society of Rate of Return Analysts and the National Regulatory Research Institute. Presently, Dr. Salmon serves as President of NARUC's Commissioners Emeritus.
1988 to 1991
New Jersey General Assembly. Enhanced New Jersey's economic development strategies as Chair of the Assembly Economic Growth, Agriculture, Tourism and Shore Protection Committee. Was a sponsor of significant legislation affecting New Jersey's short-term and long-term competitiveness, including the Jobs, Education & Competitiveness Bond Act (1988), Urban Enterprise Zones, tourism initiatives, agricultural and commercial fisheries financial assistance programs, the Water Resources Development Bond Act (1987), and the Housing & Jobs Bond Act (1991). Achieved "Legislator of the Year" awards from six state-wide organizations.
1964 to 1991
City of Millville Public School System. Was a teacher, coach, team leader, department chair, and District- wide director responsible for creating and implementing health and physical education curriculum. Coach Salmon's impressive 86% win record twice resulted in him being named New Jersey Basketball Coach of the Year and to be entered into the South Jersey Coaches Hall of Fame.
1977 to 1988
Cumberland County Board of Chosen Freeholders. Was a Freeholder Director of the elected governing body of one of New Jersey's 21 counties. Responsible for county-wide taxation, social planning, transportation and economic programs with a budget of more than $50 million. Instituted a mechanism through which Cumberland County businesses and industries could do business with the Atlantic City casino industry. Built consensus to site New Jersey's first county-wide state-of-the-art solid waste landfill. Launched a county-wide Enrichment Center for the Blind built primarily with State funds.
1973 to 1977
City of Millville, Mayor. Received 87% of the vote to become Millville's youngest Mayor. Responsible for expanding and promoting the city's industrial park via approximately 80% Federal funding. Revamped municipal government to place an emphasis on the development of business and industry. Expanded the municipal airport with Federal funds resulting in the attraction of new airport industry.
EDUCATION
DEGREES:
- Thomas A. Edison State College, Trenton, NJ – Doctor of Humane Letters honoris causa
- University of Delaware – Ed. D. – Educational Leadership
- Rowan University of New Jersey – M.A. +30
- Gettysburg College, Gettysburg, PA – Bachelor of Arts CONTINUING EDUCATION:
- Kidder Peabody Utility Rates & Regulation Seminar
- New Mexico State University Rates & Ratemaking School
FORMER CORPORATE BOARDS
- Sun National Bank – Secretary/Chairman – Nomination & Governance Committee
- Served on the Board of Directors for American Water Works in the following states: Pennsylvania, Virginia, West Virginia, Kentucky, Tennessee, Illinois, Indiana, Arizona, New Mexico, California, Hawaii, Iowa, Maryland, Michigan, and Ohio
CIVIC/COMMUNITY
PRESENT:
- Chairman, New Jersey Energy Coalition
- Board President, Next Generation Aviation Research & Technology Park, Inc.
- President, NARUC Commissioners Emeritus (10th term)
- Chairman, Steering Committee of the William J. Hughes Center for Public Policy at Richard Stockton College of New Jersey
- Chairman, CEO/Executive Advisory Committee for the Boy Scouts of Southern N.J.
- Board of Trustees, Ocean City Tabernacle Association
- Executive Board - South Jersey American Heart Association
- Member, West Park United Methodist Church, Hopewell Township, N.J.
PAST:
- Board of Directors, Society of Utility and Regulatory Financial Analysts
- Board of Trustees, National Regulatory Research Institute
- Chairman, South Jersey Federal Economic Development District
- Chairman, Southern New Jersey Technology Consortium
- Trustee, Rowan University
- Gubernatorial Appointee: 1979 County College Commission
- Founder of "Sound Off for South Jersey"
- President, Southern New Jersey Boy Scout Council
- President, Ocean City Masonic Club
- Board of Directors, Enrichment Center for the Blind
- Campaign Chairman for the United Fund, March of Dimes, American Cancer Society and Heart Association
HONORS / SPECIAL RECOGNITION
- New Jersey Jaycees 1972 Outstanding Young Man of the Year.
- 86% win record as a high school coach.
- Twice named New Jersey Basketball Coach of the Year.
- Inductee of the South Jersey Coaches Hall of Fame.
- South Jersey's Outstanding Citizen of the Year in 1973, 1981, and 1991.
- Six recognitions as Legislator of the Year.
- Silver Beaver Award, Boy Scouts of America.
- 1995 New Jersey Fitness Leadership Award.
- Elected President of NARUC's Commissioners Emeritus in 2001.
- Named one of the Top Ten Innovative Entrepreneurs for the Greater Delaware Valley in 2001.
- In 2003, received the Mayor Emeritus Award from the New Jersey Conference of Mayors.
- Honored by the New Jersey Utilities Association with the 2004 Distinguished Service Award.
- Inducted in 2005 to the Hall of Fame by the Thunderbolt Club along with the 1968 Millville Senior High School Basketball Team as their coach.
- Selected "2005 Citizen of the Year" by the Southern New Jersey Council of Boy Scouts.
- Chosen as the 2006 Spring Commencement Speaker for Richard Stockton College of New Jersey.
- Received Liberty Bell Award in 2006 for community service and civic responsibility from the Cumberland County Bar Association.
- Honored by the Rutgers University Rand Institute as 2006 South Jerseyan of the Year.
- In 2007, selected to serve as Chairman of the Founders Committee for the William J. Hughes Center for Public Policy at the Richard Stockton College of New Jersey.
- Received Founders Award from the Southern New Jersey Development Council in 2007.
PERSONAL
Married for 55 years to the former Marilyn Lurae Groninger, Ed and Marilyn have two children (James Edward and Kristine Leigh), two children through marriage (Vivian Rosado Salmon and Scott James Burnley), and eleven grandchildren (Joshua Paul, Rosa Isela Marisa, Preston Edward, Miriam Alicia, Lurae Elisabeth, Lupita Vivian, Leigha Isabel, Ericka Marilyn, James Edward, Amanda Isabelle and Edward Hiatt).
Keynote Speaker, Presenter, and Moderator:
From 1991 to date, Dr. Salmon has been a keynote speaker, presenter, and moderator at numerous conferences, conventions, and seminars throughout the country. Examples include:
- Federal-State-Local INVITATION TELECOM SUMMIT convened by Vice President Gore and sponsored by the Annenberg Washington Program.
- PUBLIC UTILITY COMMISSIONERS 2000 – a Summit Conference for State Public Utility Commissioners convened by the National Association of Regulatory Utility Commissioners (NARUC) and the National Regulatory Research Institute (NRRI).
- KEYSTONE TELECOMMUNICATIONS INFITATIONAL SUMMIT of key federal, state,
and industry leaders held in Keystone, Colorado.
GOVERNMENT
- NORTHEAST-MIDWEST CONGRESSIONAL COALITION: The Capital Hill Conference on Telecommunications Infrastructure. Speech: New Jersey's Telecommunications Infrastructure.
- NATIONAL CONFERENCE OF STATE LEGISLATURES: Annual State-Federal
Assembly. Speech: Cable Television Industry and New Jersey.
- Testified before CONGRESSIONAL and STATE LEGISLATIVE COMMITTEES regarding key utility issues.
INTERNATIONAL
- Russian delegation of officials, municipal administrators, and high ranking industrial executives. Speech: How America Regulates Utilities.
- Government officials from the Country of India. Speech: How New Jersey's BPU Works.
- Japan's KANSAI Electric Utility Leaders. NARUC/KANSAI Senior Executive Meeting in New York City. Group discussion on electric utility issues.
EDUCATION
- Princeton University: Woodrow Wilson School of Public and International Affairs.
Speech: The Changing World of Electricity.
- University of Colorado: Doctoral Program in Telecommunications.
Speech: The Road to Competition.
- University of Delaware: College of Urban Affairs and Public Policy.
Telecommunications Forum.
Speech: Federal Legislation – Necessary or Not.
Taft Institute of Government.
Speech: Overview of New Jersey State Government.
Graduate Students Seminar.
Speech: The World of Utility Regulation.
Tele-Technology: Building and Using the Information Highway.
Speech: State Regulations of Telecommunications and Industry Convergence.
- New Mexico State University: 16th Annual Public Utilities Conference.
Speech: Electric Industry and the Challenges in a Changing Environment.
- University of Rutgers: Graduate School of Management.
Speech: Economic Innovations in Public Utility Management.
- University of Georgia: 15th Annual Telecommunications conference.
Speech: Alternative Regulation for New Jersey.
- Columbia Institute for Tele-Information:
Speech: New Jersey & Fiber Optics – Perfect Together.
FINANCIAL
- EXNET Utility Financial Conference: Financial Strategies for the Competitive, Post Monopoly World.
Speech: The Role of the PUC in Providing Financial Support.
- Merrill Lynch: Seminar on Purchased Power Contracts.
Speech: Regulatory Issues Associated with Purchased Power Contracts.
- Standard & Poor's, Moody's, and Fitch Investors Service: Visitation and Presentation on New Jersey BPU and its Utilities.
- DeLoitte & Touche: Northeast Public Utilities Conference: Speech: Key Utility Issues in a Changing World.
- Regulatory Research Associates of New York.
Speech: Wall Street and the New Jersey Utilities.
- National Society of Rate of Return Analysts: Annual National Society of Rate of Return Analysts (NSRRA) Conference.
Speech: Rate of Return and the Electric Industry.
ORGANIZATIONS
- New York Academy of Sciences: Telecommunication Public Policy Seminar.
Speech: New Jersey & Telecommunications: Perfect Together.
- National Association of Water Companies (NAWC): 1993, 1994 and 1995 Annual Conference. Presentations: Service Our Customers, Financial Excellence, and D.C. Objectives of the Water Utility Industry.
- Department of Energy (DOE) – National Association of Regulatory Utility Commissioners (NARUC): 4th Annual Natural Gas Conference.
Speech: National Gas Vehicles – Opportunities and Challenges.
- American Bar Association: 1995 Spring Conference. Speech: From Monopoly to Competition - Get With It.
- Nuclear Energy Institute (NEI): The Nuclear Energy Assembly.
Speech: Nuclear Competitiveness in the New Environment.
- KMB Video Journal on Telecommunications Policies and Practices for Leaders in Industry, Government, and Education. Selected to be a presenter at five KMB Invitational Conferences.
- National Association of Black Telecommunication Professionals: 5th Annual Convention.
Speech: 1996 Telecommunications Act – The Good, The Bad, and The Ugly.
- Mid-Atlantic Independent Power Producers. Speech: New Jersey's Energy Master Plan.
- Citizens for a Sound Economy: Annual Forum.
Speech: Connecting Consumers with the Future.
- Stone & Webster's Utility Management Development Program.
Speech: The Changing World of Today's Utilities.
- COMNET Conference & Exposition.
Speech: Shoot-Out at the Local Exchange.
- Broad Band Technologies, Inc. Presents Switched Digital Video Conference.
Speech: Impact of Regulatory and Legislative Developments.
- Strategic Research Institute Conference on Video Dial Tone.
Speech: Satisfying the States' Public Interest and Financial Concerns About VDT.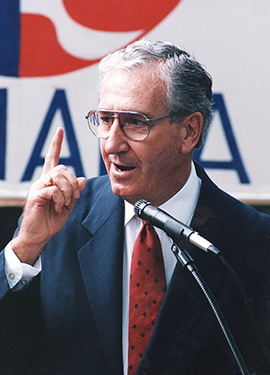 Ambassador William J. Hughes, Panama (1995 - 98)
Ambassador William J. Hughes
Panama (1995 - 98)
A native of southern New Jersey, Ambassador Hughes lives in Ocean City, NJ, where he and his late wife Nancy were married for 61 years and raised their four children. A public servant for over 50 years, Ambassador Hughes has been dedicated to the prosperity and freedom of the American people.
Prior to his election to Congress in 1974, he was president of the law firm of Loveland, Hughes and Garrett in Ocean City. He then served for 10 years as First Assistant Prosecutor in Cape May County and established a record of never being reversed on appeal.
Throughout his career Bill Hughes has sponsored numerous projects and initiatives to create jobs, protect the environment and improve the quality of life in southern New Jersey. Serving in the U.S. House of Representatives for two decades and under five presidents, he was a prominent leader as Chairman of the House Judiciary Subcommittee on Crime, House Aging Subcommittee on Retirement Income and Employment, and later the Judiciary Subcommittee on Intellectual Property and Judicial Administration.
As Congressman, Bill sponsored legislation to prohibit ocean dumping, protect our beaches, and enhance the region's tourism industry. He wrote laws that forced every industrial dumper out of our oceans, banned ocean dumping of sewage sludge, and led the fight against ocean incineration of toxic wastes. Bill coauthored the historic legislation that established NJ's Pinelands National Reserve and spearheaded the efforts that led to the National Wild and Scenic Rivers designation of the Manumuskin and Menantico Rivers.
He co-founded the South Jersey Economic Development District and won approval of a program that established the nation's premiere aviation test and evaluation facility in South Jersey. This facility was recently renamed the William J. Hughes Federal Aviation and Aeronautics Technical Center. Bill helped develop a new port in Salem that was designated a U.S. port of entry and helped establish the first Foreign Trade Zone in South Jersey. He secured funds to build five new industrial parks, a federal prison, a marine research laboratory and a new Flight Service Station at the Millville Airport.
Bill was instrumental in restoring rail passenger service and creating international airport service to Atlantic City – critical building blocks that allowed Atlantic City to re-establish itself as the tourism mecca it is today.
During his tenure as Chairman of the House Judiciary Subcommittee on Crime, Congress passed more than 40 major anticrime laws dealing with drug trafficking, child pornography, money laundering, product tampering, arson, terrorism, and juvenile offenders. During this chairmanship Congress also passed laws governing government procurement fraud, computer crime, firearms offenses and the banning of cop-killer bullets.
Bill was appointed U.S. Ambassador to Panama by former President Bill Clinton in 1995. During this period, one of his greatest contributions to insure democracy was his direct involvement in the return of the Panama Canal to Panamanian control.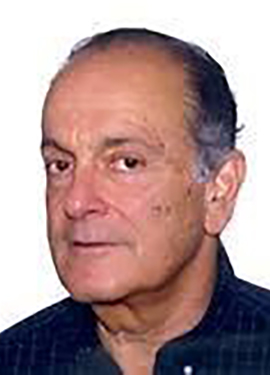 Steve Batzer, Consultant, SOSH Architects
Steve Batzer
Consultant, SOSH Architects
Steven J. Barzer has had a fifty year career in the insurance and international business consulting and development fields. Throughout his career Steve held executive positions in Marsh as Senior VP in Charge of Global Client Development advisor to the Bass family on acquisitions in the insurance brokerage sector, was on management committee of Bayly, Martin and Fay when it was acquired by the Aon Corporation. He constantly maintains relationships throughout his global network. Steve currently serves on the Board of The World Trade Center, The Global Independence Center at the University of Pennsylvania, The Hughes Center for Public Policy and served as chairman of the Greater Atlantic City Chamber of Commerce, the Southern New Jersey Development Council, Stockton University and the Atlantic Care, foundation as well as many other institutions.
The New Jersey Governor, Thomas Kean, appointed Steve as Chairman of the Governor's Advisory Commission on Gaming. Steve has undergraduate and MBA degrees from Wharton School - University of Pennsylvania and holds professional designations of CPCU and CLU. Earlier in his career Steve was commissioned in the United States Coast Guard attaining the rank of Lieutenant Commander.
While at Penn, Steve was a member of varsity swimming team crew and ice hockey club. Steve rowed competitively and won several Canadian and National Championships. Steve is a qualified scuba instructor and a licensed pilot. During his free time, Steve is "trying to keep up with his grandchildren".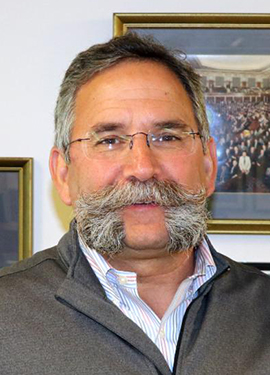 Thomas A. Cirignano, President, Cirignano Contracting, Inc.
Thomas A. Cirignano
President, Cirignano Contracting, Inc.
Tom Cirignano, president of Cirignano Contracng, Inc. in Absecon, has been involved in the contracng industry for over 40 years, starng in 1978 as an apprence paperhanger at Bally's Hotel and Casino in Atlanc City, NJ.
In 1990, aer moving up through the ranks, he opened Cirignano Contracng, a local painng company. Over the last 28 years, the company has grown, with offices in Absecon, NJ and Philadelphia, PA. Cirignano Contracng does work throughout New Jersey and Eastern Pennsylvania and employs over 175 men and women.
Tom has been the President of the Garden State Council of the Painng and Decorang Contractors of America (PDCA) for the past 15 years. This group represents all the union painng contractors in the State of New Jersey and works with other union organizaons. In addion, Tom sits on various boards of the Painters District Council 711. They include Health and Welfare, Joint Trade Board, Vacaon Stars and Finishing Trades Instute.
Over the years Tom has been involved with numerous organizaons including churches, schools, local sports and the scouts. Currently, he is acve as a trustee on The Grace Project, which is a group that has built and maintained a school in the Republic of Kenya for underprivileged kids.
Tom lives in Sweetwater, NJ with his wife Pam and two daughters Rose and Anna.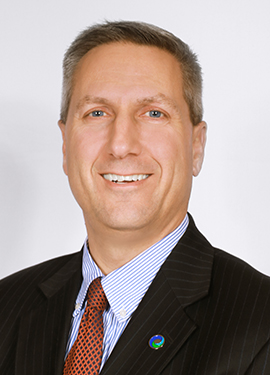 Vincent D'Alessandro, President, Southern Region, Ocean First Bank
Vincent D'Alessandro
President, Southern Region, Ocean First Bank
Vincent D'Alessandro is the President of OceanFirst Bank's Southern Region, which currently includes branches and administrative offices located throughout Atlantic, Cape May, Cumberland, Gloucester, Salem, Burlington, and Camden Counties in New Jersey.
Vincent graduated from Toms River HS South in 1985 as class Valedictorian and from Rutgers University in 1989 with a degree in Business Administration, Political Science, and Education and then completed his MBA at the Stonier School of Banking at the University of Pennsylvania with a leadership certificate from the Wharton School of Business. Included with his degrees from RU is State Certification in Teaching from New Jersey.
Vincent's professional career began in 1989 which included various commercial, credit, and leadership roles at First National Bank of Toms River, Summit Bank, PNC Bank, Shore Community Bank and has been with OceanFirst Bank since 2008. These professional experiences include completion of a management training program immediately following graduation from Rutgers and then commenced into a banking career with roles in Commercial Credit and Administration, Commercial Lending, Commercial Team leadership, Private Bank management, and a current responsibility leading the South Jersey Region of OceanFirst Bank in all revenue producing lines.
Vincent has had extensive involvement with various non-profit organizations and is currently involved on the Boards of the Shore Medical Center Foundation, Atlantic Cape Community College Foundation, the HERO Campaign, South Jersey CEO Group, MBCA of Atlantic City, Chamber of Commerce Southern New Jersey, and Businesses Committed to South Jersey. Previous organizational board involvement included Ocean County Foundation, American Cancer Society, Ocean of Love, United Way of Ocean County, Ocean County YMCA, Barnegat Little League, Stafford Township Schools, and Toms River Country Club.
Vincent is an avid golfer and has played competitive golf since the age of eight, progressing to Division I collegiate golf at Rutgers University. He has been married to wife Susan since 1990 and has one son, Christopher age 18, who is carrying on the family golf tradition, playing for Arcadia University.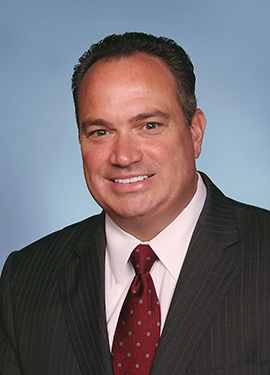 Mark Giannantonio '87, President & CEO, Resorts Casino Hotel
Mark Giannantonio '87
President & CEO, Resorts Casino Hotel
Mark Giannantonio brings more than 35 years of Atlantic City gaming expertise to his role as President & CEO for Resorts Casino Hotel. He joined Resorts in September 2012 when it was announced that Mohegan Sun would take over the management of the property.
Before joining Resorts Casino Hotel, Giannantonio was a Senior Gaming Consultant with Spectrum Gaming, where he applied his experience in a more global atmosphere. He previously held various executive positions within the casino industry, most recently as President & CEO of Tropicana Casino & Resort.
A lifetime Atlantic County resident, Giannantonio serves on the Board of the New Jersey Casino Reinvestment Development Authority (CRDA). He is also an Advisory Board Member of the Lloyd D. Levenson Institute of Gaming, Hospitality and Tourism (LIGHT) at Stockton University and on the Board of the Atlantic City Police Foundation. Additionally, he serves on the Steering Committee of the William J. Hughes Center for Public Policy.
Giannantonio is a proud graduate of Stockton University, Class of 1987.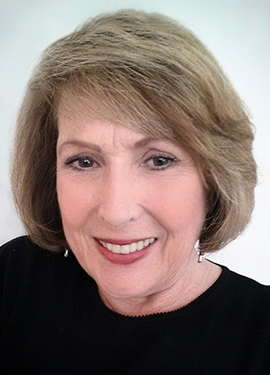 Dr. Anne Harlan, Director (Retired), William J. Hughes FAA Technical Center
Dr. Anne Harlan
Director (Retired), William J. Hughes FAA Technical Center
Dr. Anne Harlan is a retired Director of the Federal Aviation Administration's William J. Hughes Technical Center, serving in that role from 1997 – 2006, and as Deputy Director from 1995 - 1997. As the Director she was responsible for the strategic leadership and operation of the Federal Aviation Administration's premier research and development facility, a complex scientific and engineering organization involved in the complete life cycle of aviation systems, ranging from concept exploration, simulations, modeling and analysis, system engineering and integration, system development, deployment and in-service modifications to existing aviation systems and procedures. This involved oversight of a $350M annual budget funding the work of 3000 scientists, engineers, computer scientists, pilots and other federal and contract employees. She also worked closely with other tenant organizations located at the FAA Technical Center including the Federal Air Marshal Training Center, the research and development laboratories of Homeland Security, the New Jersey Air National Guard, Coast Guard Air Station Atlantic City, and the Atlantic City International Airport.
Anne received her M.A. and Ph.D. from the Ohio State University and was a faculty member at the Harvard Business School where she taught in the MBA program and worked with doctoral candidates overseeing research projects. In addition, she has experience in the private sector as a management consultant to numerous U.S. and international corporations such as Mobil Oil, General Electric and American Express where she focused on designing and implementing system improvements to overall effectiveness, executive succession and strategic management.
Anne is a commercial, multi-engine instrument rated pilot. In addition, she is an Associate Fellow of the American Institute of Aeronautics and Astronautics, a Senior Member of the Institute of Electrical and Electronics Engineers and serves on several boards including the National Aviation Research and Technology Park where she is Vice President and the Stockton University Hughes Center for Public Policy. In her spare time, she is an avid birder, photographer and musician. She lives in Egg Harbor Township, NJ with her husband Jay Nichols.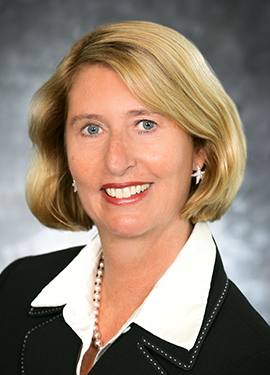 Lori Herndon, President & CEO, AtlantiCare
Lori Herndon
President & CEO, AtlantiCare
Lori Herndon, RN, BSN, MBA, is president and CEO of AtlantiCare, a member of Geisinger. She is responsible for the multifaceted health system's strategic growth, operations and development. She leads more than 5,800 AtlantiCare employees and 900 physicians and providers who serve the community in five New Jersey counties.
AtlantiCare comprises AtlantiCare Regional Health Services including AtlantiCare Regional Medical Center (ARMC) with three locations, ambulatory services, and AtlantiCare Physician Group; the AtlantiCare Foundation, and AtlantiCare Health Solutions, an accountable care organization.
Herndon joined AtlantiCare in 1983 as a staff nurse in ARMC's Intensive Care Unit (ICU), and has served in executive roles for the system since 2007. Prior to her current role, she concurrently served as executive vice president, AtlantiCare, and president and CEO, ARMC. Her roles at ARMC included president and CEO; administrator, ARMC Mainland Campus; administrative director, Maternal Child Health Services; director, Total Quality Management; clinical manager, Medicine/Surgery; and director, Nurse Recruitment.
A trusted leader, mentor, clinician, and community member, Herndon is committed to listening to, learning from, and collaborating with patients, staff, the community, and all stakeholders to build healthy communities. The clinical, business, and community partnerships she has fostered to address social determinants of health have led to best practices in healthcare that have gained national and international attention. Herndon was a key member of the team that sought strategic clinical and process integration with Geisinger, which AtlantiCare joined in 2015.
Under Herndon's hospital leadership, ARMC became the 105th hospital in the nation to attain status as a Magnet® designated hospital and has since been redesignated three times; AtlantiCare was named a Malcolm Baldrige National Quality Award Winner in 2009; AtlantiCare was included in Modern Healthcare's Best Places to Work in Healthcare 2010 and received the CMS Five Star Quality rating in 2019.
Herndon co-chaired AtlantiCare's Patient and Family Advisory Council, which comprises current and former patients and staff, and other members of the community, from its inception in 2011 through 2016. She serves on the boards of the Stockton University Foundation, Atlantic City Police Foundation, Atlantic County Economic Alliance, and the OceanFirst Bank Advisory Board. In addition, she serves as secretary of the New Jersey Hospital Association Board of Trustees. She was chair of the American Heart Association's 2010 Southern New Jersey Spring Start! Heart Walk and its 2012 Go Red for Women Luncheon.
Herndon is a member of the American College of Health Care Executives; and a lifetime member of the Ruth Newman Shapiro Cancer and Heart Fund and the ARMC Mainland Campus Auxiliary. She was the recipient of the New Jesey Institute for Nursing Don and Diva recognition in 2019; the Greater Atlantic City Chamber of Commerce's 2018 Business Leader of the Year award and in 2013; was named to the Atlantic County Women's Hall of Fame. Also in 2013, Stockton University's William J. Hughes Center for Public Policy honored her with its "Distinctive Alumni Leadership Award." The Boy Scouts Jersey Shore Council honored her as distinguished citizen of the year in 2014.
Herndon earned her Master of Business Administration degree at St. Joseph's University, Philadelphia, Pennsylvania; her Bachelor of Science degree in nursing at the Richard Stockton College of New Jersey, Pomona, New Jersey; and her registered nurse degree at Geisinger Medical Center School of Nursing, Danville, Pennsylvania.
Herndon resides in Brigantine with her husband Dorie. They have two adult sons, Dorie and Eric.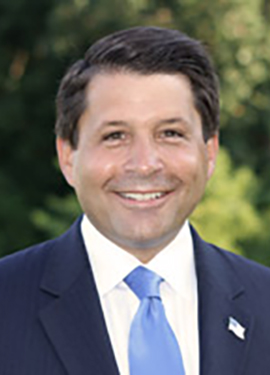 David R. Mayer, Director of Governmental Affairs, New Jersey American Water
David R. Mayer
Director of Governmental Affairs, New Jersey American Water
David R. Mayer was elected Mayor of Gloucester Township in November of 2009, sworn in on January 2, 2010 and recently re-elected in 2013. Since taking office, David has worked on improving the Township's finances and stabilizing taxes. He introduced six budgets which each held the line on the municipal tax rate and implemented many sustainable and green initiatives. He promoted new community policing initiatives and significantly enhanced economic development opportunities, including the recently opened Gloucester Township Premium Outlets – one of the largest economic development projects in the South Jersey region.
David began his public career in 1989 as an aide for Robert E. Andrews, who was Freeholder Director then. He continued working in Andrews' successful congressional campaign and became Director of the Congressman's district office. From 1995 to 2004, David served as Chief of Staff to Camden County Clerk, James Beach.
David's service as an elected official began in May of 2002 when he was elected to the Gloucester Township Council. It was David's strong opposition to dual office holding that made him resign from the council position and enter the race for State Assembly in the Fourth District in 2003. David was elected to the State Assembly both in 2003 and 2005, where he served on the Assembly Transportation and Education Committees and sponsored many pieces of legislation including the New Jersey Stars Program.
David earned a B.A. in Psychology from Rutgers-Camden, a Masters Degree in Public Policy and Administration, Rutgers-Camden, and a Law Degree from Rutgers School of Law-Camden. He has been teaching courses in political science, public administration and public policy at Camden County College, Rutgers-Camden and Rowan Universities.
David currently serves as Director of Government Affairs for New Jersey American Water.
David and his wife, Michelle, the Surrogate of Camden County, have five children and live in the Sicklerville section of Gloucester Township.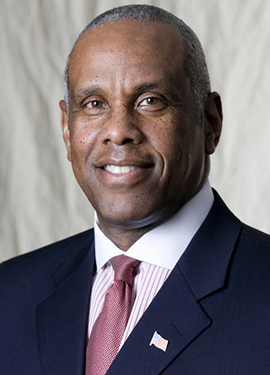 Hon. Frank Minor, Mayor, Logan Township
Hon. Frank Minor
Mayor, Logan Township
Mayor Frank Minor has served the people of New Jersey with honor. When you learn more about him you will understand why he is directly connected to the needs of New Jersey families and the concerns of the business community. Frank is committed to a new direction and developing real solutions to solve the problems facing New Jersey now and into the future. Frank is an independent thinker, trained and educated to get results.
As a former business owner, Frank understands the difficulties facing our business community during these tough economic times. He is uniquely qualified to help tackle these problems and develop real solutions to rising taxes and health care costs.
Mayor Minor has consistently introduced and passed budgets with no tax increases, allowing families to keep more of their hard earned money, without sacrificing services or safety.
The Honorable Frank W. Minor, mayor of Logan Township, was born in Queens, New York and raised in Brooklyn New York. Growing up in a poor neighborhood taught him the value of family and education. His parents instilled in him a strong work ethic that follows him to this day.
Mayor Minor is a graduate of Syracuse University, where he received his Bachelor's of Arts Degree in Sociology. He was first elected to office in 2003, and is currently serving his second term. In 2005, he was elected to serve on the New Jersey Conference of Mayors Board of Directors. In 2008, he was elected Delegation Floor Whip for the New Jersey Delegation at the Democratic National Convention in Denver Colorado, working to elect Senator Barack Obama as the 44th President of the United States of America.
Frank and his wife Sarah have been residents of Logan Township for 33 years and are the proud parents of two children, Brooke and Jordan.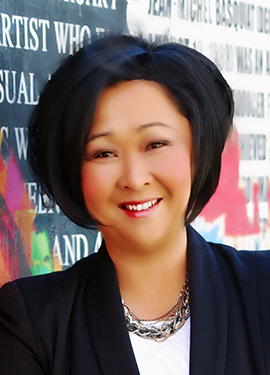 Le Phan, Managing Partner, Strategic Benefit Solutions
Le Phan
Managing Partner, Strategic Benefit Solutions
Ms. Phan, Founder and CEO of Strategic Benefit Solutions (SBS), an MWBE Certified, full-service voluntary benefits firm, has a career spanning twenty-two in the voluntary benefits industry. SBS designs integrated and turn-key solutions that address the complex benefit needs of insurance carriers, employers, and end-users (employees) inclusive of benefit analysis and design, communication campaigns, employee engagement, enrollment, technology and on-going administration, with a focus on employee health and financial literacy. Her firm recognizes that the diversity of today's workforce demands a delivery model that is customizable and that offers a range of choices and options to address the varying needs of a diverse and stratified demographic.
Ms. Phan has designed and implemented voluntary benefit solutions for a wide array of clients ranging from the small market to the large market. She has worked with Fortune 100 and 500 companies and state governments of up to 75,000 employees, and trade associations with up to 50,000 members.
Prior to founding Strategic Benefit Solutions, Ms. Phan was Practice Leader of a Voluntary Benefits Division at an M Financial Firm in the Baltimore, MD area, where she led the marketing and the operating strategies of a multi-million dollar worksite business unit. Ms. Phan led independent marketing strategies for a voluntary worksite portfolio at The Abacus Group, and, as a leading producer, she held sales and management positions at GE Financial Assurance and ReliaStar Life Insurance Company.
Ms. Phan holds her health and life license in multiple states, is Six Sigma Certified, and has a B.S. Degree in Finance from the University of Nebraska, along with two certifications from the Tuck Executive Education Program at Dartmouth. She is a board member of the Workplace Benefits Association, and she has been featured in industry publications such as Employee Benefit Advisor and Benefits Selling. Ms. Phan has also been featured at several speaking engagements for Source Media and LIMRA conferences. She is also serves as a board member of the Steering Committee for the William J. Hughes Center for Public Policy at Stockton University.
She and SBS have a passion for giving back to the community and a dedication to helping Middle America become better consumers of their benefits. As a proud American Citizen, who fled to the safety of the United States from war-torn Vietnam with her family during the fall of Saigon in 1975, Ms. Phan grew up the daughter of not only immigrants, but also refugees, who had economic challenges and language barriers. They did not have the resources to understand basics of financial security, such as insurance benefits that could offer protection in the event of catastrophic health events and unanticipated out of pocket costs associated with an accident, illness or even death; they instilled in her the importance and the value of education. Because of her personal experience, she understands that the diverse demographics of today's workforce coupled with the complexities of today's benefit landscape, driven by cost control strategies and ACA legislation, have created a pendulum shift of accountability to the employee resulting in a need and a demand for education-based services to help end-users become better-informed benefits consumers.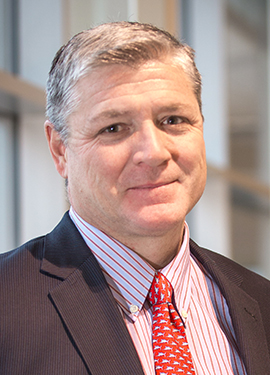 Michael J. Renna, President & Chief Executive Officer of South Jersey Industries
Michael J. Renna
President & Chief Executive Officer of South Jersey Industries
As president and chief executive officer of SJI, Mike Renna is at the helm of one of New Jersey's most dynamic and successful energy companies.
Mr. Renna joined SJI in 1998 and through his hard work and commitment to success, he advanced through a number of managerial and professional positions. Prior to his leadership role at SJI, Mr. Renna held the titles of president of South Jersey Energy Solutions and South Jersey Energy, the region's largest energy marketer. He was appointed to the South Jersey Energy Solutions executive committee in November 2012 and to the SJI Board of Directors in 2014.
An alumnus of the University of Delaware, where he earned his undergraduate degree in finance, Mr. Renna also holds a Master of Business Administration degree from Cornell University. He serves on various boards of directors including the New Jersey Chamber of Commerce, the United Way of Greater Philadelphia and Southern New Jersey and Choose New Jersey. Additionally, Mr. Renna sits on the board of trustees for The Hun School of Princeton. He is also a member of the steering committee for the William J. Hughes Center for Public Policy at Stockton University, participates in the University of Delaware's Student Mentoring Program and is a member of the Jefferson Health New Jersey Business Council.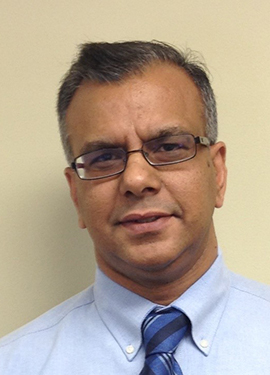 Dr. Mukesh Roy, Director, Emergency Preparedness and Planning for Ocean County Health Department
Dr. Mukesh Roy
Director, Emergency Preparedness and Planning for Ocean County Health Department
Dr. Roy presently is the Director for Emergency Preparedness and Planning for Ocean County Health Department; largest county health department in NJ. He also Chairs The New Jersey Healthcare and Public Health Sector Working Group (NJ HPSWG), State of New Jersey Office of Homeland Security and Preparedness (NJ OHS&P). He has coordinated major countywide emergency response efforts for infectious disease (H1N1, Ebola, and Measles), Hurricanes (Irene, Sandy) and other disasters. Previously he worked as the Senior Director Emergency Preparedness for Yale- New Haven Center for Emergency Preparedness and Disaster Response. He also assisted the State of Connecticut in planning and purchase of 100-bed $8.2 million mobile and surge hospital facility (MaSH); one of only four nationally.
Dr. Roy also has experience as a Public Health Epidemiologist for the New York State Department of Health, where he coordinated public health preparedness and strategic national stockpile planning for nine New York counties, and acted as a bioterrorism-planning consultant to assist area hospitals and healthcare entities. He received the Commissioner's Recognition Award for New York State Department of Health Smallpox Vaccination Program.
In addition to his work at County, State, and non-profit entities Dr. Roy also serves at the Rank of Lt. Col as the Chief of Preventive Medicine, New York State Air National Guard. Previously, Lt. Col Roy served for 4 years in the United States Air Force in the following roles: Deputy Commander of Public Health, Officer in Charge of Medical Intelligence and Bioterrorism Preparedness and Response Coordinator. During his active military service, he deployed to Nigeria in direct support of the United States Presidential Mission and to Afghanistan as part of Operation Enduring Freedom.
Dr. Roy also has a passion for sports and is currently working with the NBA to help develop a professional basketball league in his homeland of India. He was instrumental in coordinating the visit of NBA Commissioner Adam Silver and Sacramento Kings owner Vivek Ranadive to India for meeting with the Indian Sports Ministry. The Sacramento Kings will be playing the Indiana Pacers in the first ever NBA Basketball Games in Mumbai, India in Oct 2019.
Dr. Roy's accolades include NJ Governor Phil Murphy Transition Team Member (Veterans Affairs), Mayor Frank Gilliam Transition Team Member (Public Safety and Veterans Affairs) Atlantic City, NJ, and Governor-appointed position to the New Jersey State Public Health Council, Air Force Achievement Medal, Air Force Commendation Medal, Air Reserve Meritorious Service Medal, National Defense Service Medal, and Global War on Terrorism Service Medal.
He has also serves on the following Boards:
· Shore Medical Center Board of Trustees
· Atlantic County Veterans Advisory Board
· Hamilton Township Veterans Board
· Hamilton Township Industrial Commission
· International Emergency Medical Response Agency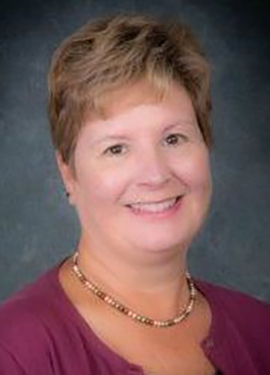 Kim Schalek Downes, President & CEO, Salmon Ventures
Kim Schalek Downes
President & CEO, Salmon Ventures
Kimberly Schalek Downes has twenty-six years of experience working in governmental and regulatory relations. In 2003, she co-founded Salmon Ventures Limited (SVL) and has served as the company's CEO since it was formed, and as President since 2016.In this role, Mrs. Downes oversees the daily operations of SVL, including finances, client work, projects, special events and political activities. Mrs. Downes helps foster close working relationships with all SVL's clients in addition to providing them with individual professional consulting services.
One of her major functions as President & CEO is to oversee the firm's participation in local, statewide, and national conferences and meetings. In the interest of their clients, SVL maintains a strong presence at the multiple annual events hosted by the National Association of Regulatory Utility Commissioners (NARUC) and its affiliate organizations. At each conference, SVL hosts private networking events for conference attendees, who include state utility commissioners from across the nation. These events provide the opportunity for Mrs. Downes, as a principal of SVL, to foster and maintain productive working relationships with the individual state and federal regulators. Mrs. Downes also oversees the coordination of fundraisers that SVL hosts for local, state and federal elected officials. Her responsibilities in this area include communication with the honored officials and potential donors in addition to the overall organization and execution of the events.
Prior to the establishment of SVL, Mrs. Downes served as Vice President & Executive Coordinator of AUS Pathways from 1997 to 2003. AUS is a worldwide market research and consulting company with corporate headquarters in Moorestown, NJ. In her role, Mrs. Downes was responsible for the oversight of the firm's administrative duties, including research, writing of client reports and billing activities.
From 1992 to 1997, Mrs. Downes served as Chief of Staff to Commissioner Edward H. Salmon on the New Jersey Board of Public Utilities. In this position, she managed the daily operations of Commissioner Salmon's offices in Trenton, NJ and Newark, NJ, in addition to acting as chief liaison between the Commissioner and his staff. Her duties included: coordination of staff scheduling and project assignments; preparation of technical summaries on issues appearing before the Commissioner; attendance at meetings, workshops and conferences on behalf of the Commissioner; serving as chief contact for state and federal agencies and other regulatory boards across the country; supervision of the daily activities of the Commissioner's offices and those of his immediate staff, including scheduling and travel arrangements.
From 1991 to 1992, Mrs. Downes was employed as the Grants Director of the Community Development Office in the Borough of Woodbine, NJ. In her role she administered State and Federal funded community development initiatives made possible through a program grant budget that totaled over $15 million. The budget included the construction of a new community and recreation center, improvements to the municipal infrastructure, and housing rehabilitation. During this time, Mrs. Downes also served as the Confidential Assistant to the Mayor of Woodbine, NJ. There she coordinated the daily activities of the Mayor's office, including constituent services, development and distribution of news releases, letter writing, and the researching and implementation of various community based assistance programs.
From 1990 to 1991, Mrs. Downes worked as a Legislative Aide for Assemblymen Edward H. Salmon and Raymond Batten. She represented both Assemblymen at various affairs, attended meetings and workshops, assisted with constituent issues, researched legislation affecting the First District, and responded to various types of correspondences.
Outside of her political and professional career, Mrs. Downes has always been an active and contributing member in her local community and region through her involvement in civic and service organizations. She is a former member of the Municipal Alliance Committee and the Recreation Commission in her hometown of Woodbine, NJ. In 1991, Mrs. Downes was elected to the Woodbine Board of Education and served there for seven years, one of which as Vice President and two of which as Board President. She currently serves on the appointed Board of Directors and the elected Executive Committee of the Southern New Jersey Development Council, a non-profit organization whose purpose is to promote economic development in the southern eight NJ counties.
Mrs. Downes graduated from Dickinson College with a Bachelor of Arts degree in both Political Science and Policy & Management Studies with respective concentrations in State & Local Government and Environmental Policy. She was born and raised in Woodbine, NJ and graduated from Millville High School. Mrs. Downes has been married for 21 years to Mr. Samuel Downes. Mr. Downes is an educator, a retired member of the Avalon and Cape May City Beach Patrols, and a retired Lt. Colonel in the United States Army Reserves. Mr. and Mrs. Downes have one child, Samantha Rose.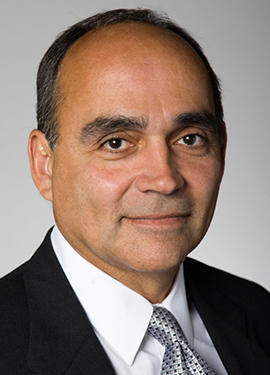 Jose F. Sosa, President, Sosa Capital Group, LLC
Jose F. Sosa
President, Sosa Capital Group, LLC
José Sosa is a founding member of Profia Health, Inc. Profia consists of two synergistic businesses: a site network built among established medical practices that carries out clinical trials, and a bio-medical analytics firm that conducts broad-scale research into health factors and responses to treatments. A Site Management Organization (SMO), Profia will provide clinical trial services such as patient and physician recruitment, billing, and study oversight for contract research organizations (CRO), which in turn support the pharmaceutical, biotechnology and medical device industries in the form of research services outsourced on a contract basis. CROs provide a more affordable outlet for companies to pursue new medicines, and a cost-effective solution to develop drugs for even niche markets. Profia's mission includes the recruitment and retention of Hispanic patients and Hispanic physicians into culturally sensitive clinical settings throughout the United States. Sosa will be responsible for creating and managing the company's alliance with clinic partners.
Sosa is also President of Sosa Capital Group, LLC (SCG), a business development, government and alliance development firm. Additional services include marketing of health, accident and voluntary health insurance products. SCG is a Minority Business Enterprise (MBE) Certified firm.
During his career at Johnson & Johnson, Sosa served as Director of External Affairs-Corporate Government Affairs and was responsible for developing strategic alliances with local, state and national multicultural leaders and organizations; in this position, Sosa succeeded in creating healthcare awareness partnerships and gaining the support of community-based organizations on issues of mutual importance. Sosa also chaired a Johnson & Johnson Policy Group on Cuba; he authored the corporation's policy with respect to its position on company travel to Cuba, business dealings with Cuban government officials and to the provision of humanitarian assistance.
Sosa served in the New Jersey General Assembly from January 1992 to January 1994. As the prime sponsor of successful legislation to reduce the New Jersey State Sales Tax and other legislation aimed at bolstering the state's economy, Sosa served his term as the highest-ranking Republican of Puerto Rican descent in the United States. A former Vice Chairman of the New Jersey Republican State Committee, Sosa was tapped as a leading spokesman for the Republican National Committee during the 1992 presidential campaign; he addressed the nation at the Republican National Convention in Houston, the only individual from New Jersey bestowed this honor.
With a lengthy background in manufacturing management, pharmaceutical sales, sales training and government relations while working at GlaxoSmithKline Pharmaceuticals, Sosa first entered public service in 1986, when he was elected to the Mount Holly Township Council in Burlington County, New Jersey. He was subsequently re-elected and served two terms as Mayor.
Prior to joining Johnson & Johnson, Sosa consulted with the company to help advocate for the protection of its business interests in Puerto Rico. Sosa enlisted the support of other corporations with similar interests on the island; he subsequently created and directed PRO-S936 (Puerto Ricans Organized to Save 936), a successful grassroots campaign conducted on the mainland United States that resulted in a negotiated compromise by the Clinton Administration and the Congress to preserve the majority of the benefits of Section 936 of the Internal Revenue Service Tax Code.
Involved in a variety of civic activities, Sosa is a former member of the Board of Directors of the New Jersey Broadcasting Authority, the Mount Holly Municipal Utilities Authority and the Human Services Board of Burlington County, New Jersey. Appointed to Governor Christine Whitman's 1993 Transition Team, Sosa served as Chairman of the Transportation Department Transition Committee.
Sosa was the commencement speaker at the 1992 graduation ceremonies at Burlington County (NJ) College and the 1994 ceremonies at Trenton State College (now The College of New Jersey). He was later appointed to the Board of Trustees of The College of New Jersey and served for six years.
In April 2004, Latino Leaders Magazine named Sosa one of the Top Ten Latino Leaders in Health Care. Sosa served on the Corporate Board of Advisors of the National Council of La Raza (now UnidosUS), the National Puerto Rican Coalition, the Cuban-American National Council, the Latino Leadership Alliance of New Jersey and the Council of Federations of Mexican Immigrants in North America, a California coalition of Mexican Home Town Associations. He also served on the Board of Directors of Congreso de Latinos Unidos, a non-profit, social-services organization in Philadelphia, Pennsylvania. In 2016, Sosa was appointed to the Steering Committee of the Stockton University (New Jersey) William J. Hughes Center for Public Policy.
Sosa received a Bachelor of Science degree in Management from Drexel University, where he earned a soccer scholarship; he and his teammates competed in the NCAA men's national soccer tournament and were inducted into the University's Athletic Hall of Fame. Sosa also attended the Johnson & Johnson Advanced Management Program at the Kellogg Graduate School of Business at Northwestern University.
Sosa served in the New Jersey Air National Guard for six years and received an Honorable Discharge.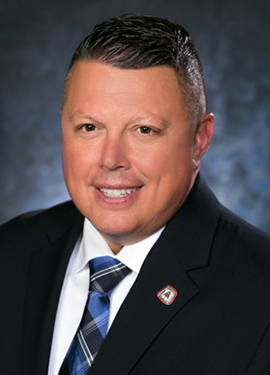 William C. Sproule, President, Northeast Regional Council of Carpenters
William C. Sproule
President, Northeast Regional Council of Carpenters
William Sproule is the Executive Secretary-Treasurer of the Keystone + Mountain + Lakes Regional Council of Carpenters (KMLRCC). KMLRCC represents more than 40,000 members in Delaware, District of Columbia, Maryland, New Jersey, Pennsylvania, Virginia, West Virginia and 10 North Carolina counites. Our members come from many different trade groups, including: commercial/residential carpenters; heavy highway; piledrivers; floor-layers; mill cabinet; and tradeshow.
William is the former President & Regional Manager of the Northeast Regional Council of Carpenters which was dissolved and merged into Keystone + Mountain + Lakes Regional Council of Carpenters on May 30, 2018. After the Merger William was appointed as the Assistant Executive Secretary-Treasurer of the Keystone + Mountain + Lakes Regional Council of Carpenters.
As Executive Secretary-Treasurer of KMLRCC William's duties include managing and leading the development of the organization's policies and procedures; overseeing all of the day-to-day operations for the Council's local unions in developing collective bargaining agreements; and organizing and expanding work opportunities for union membership.
William worked his way up through the ranks as an apprentice carpenter in the former Atlantic City Local 623 in 1989 and had the opportunity to be a part of building a large majority of the casino and infrastructure projects in Atlantic City including: Bally's, Caesars, Harrahs and the Taj Mahal. His most notable work in the City includes the development of the $330 million-dollar Brigantine Tunnel Connector, where he served as Shop Steward for 90 carpenters.
William was hired by the organization in 1999 as a Council Representative. Since then, he has worked his way into mid-level leadership positions and served on his local's Executive Board. In 2008, William was promoted to Organizing Director and in 2011 New Jersey Regional Manager. During his time with the organization, he has helped to oversee and facilitate two large mergers of the Empire State Council and Metropolitan Regional Council into the Northeast Regional Council of Carpenters.
William serves on the following Boards and Committees: KMLRCC Executive Board; KMLRCC Scholarship Committee; Trustee on the Northeast Carpenters Health and Welfare Fund; Trustee to the NCF Executive Finance Committee; Trustee to the Mid-Atlantic Carpenters Fund; Trustee to the Mid-Atlantic Carpenters Training Center; Trustee to the Philadelphia & Vicinity Joint Apprenticeship Training Fund; Trustee to the Philadelphia and Vicinity Funds and Co-Chairman of the Atlantic County Chapter of the Alliance for Action. He also serves on the William J. Hughes Center for Public Policy Steering Committee and is a New Jersey Energy Coalition Board Member.
Sproule serves as a Board Member on the NJ Building Authority, serving his third term, is the Vice President of the NJ State Building & Construction Trades Council and is also a member of the New Jersey Gaming Commission. Sproule has also helped to raise money for the Special Olympics, South Jersey Cancer Fund and Brendan Borek High Tides Memorial Fund.
William has also been involved in assisting with his son and daughter high school crew teams and as well as numerous volunteer projects over the years. In 2010, he and a large group of union carpenters – along with Vietnam Veterans of America Post 955, American Legion Post 184 and the City of Wildwood – helped to construct the replica of the Vietnam Memorial Wall in Wildwood, New Jersey. The monument, which is one-third of the size of the official Memorial in Washington D.C., is constructed of reinforced concrete and laminated with black granite panels. It displays the names of more than 58,000 service members killed in the Vietnam War. One of those panels bears the name of First LT William C. Sproule, Jr., William's father, who was a rifle platoon leader in the Army's 173 Airborne Brigade and was killed in action on May 10, 1968 and was posthumously awarded the Distinguished Service Cross.
William's hobbies include spending time with his family, attending his children's sporting events, exercise and weight training, fishing, guitar, carpentry, golf, surfing, and reading about topics such as History, Labor Law, Politics and current local, national and world affairs. He is married and resides in Smithville with his wife, Amy, and two children, Emily and Billy.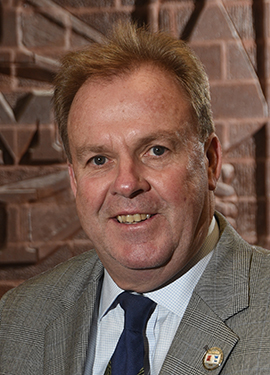 Richard Tolson, Director, International Union of Bricklayers & Allied Craftworkers
Richard Tolson
Director, International Union of Bricklayers & Allied Craftworkers
Richard E. Tolson, Director
Bricklayers and Allied Craftworkers
Administrative District Council of New Jersey
3281 Route 206
Bordentown, New Jersey 08505
Residence: Ocean City, New Jersey – Cape May County
Education
Ocean City High School graduate 1976
National Labor College – George Meany Center, Silver Springs, Maryland Graduate December 2014
Memberships
• Director – Bricklayers and Allied Craftworkers
Administrative District Council of New Jersey
June 2006 to Present
• Board Member – Casino Reinvestment Development Authority
June 2013 to Present
• Vice President – New Jersey State Building &
Construction Trades Council
June 2006 to Present
• Vice President – New Jersey State AFL-CIO
June 2006 to Present
• Board Member – New Jersey Economic Development Authority
Sept 2007 to June2013
• Secretary/Treasurer – IUBAC Local #5, New Jersey
2002 to 2006
• Secretary/Treasurer – South Jersey Building Trades Council
2000 to 2008
• Executive Board Member – Atlantic / Cape May County
Central Labor Council
• Trustee – New Jersey State BAC Health & Welfare Fund
1998 to Present
• Trustee – BAC Local #5 Pension & Annuity Fund
1998 to Present
• Trustee – BAC Local #4 Pension & Annuity Fund
2006 to Present
• Trustee – New Jersey State Labor Management Committee
2002 to 2006
• Chairman – New Jersey State Labor Management Committee
2006 to Present
• Trustee – Bricklayers and Allied Craftworkers/Administrative District Council of NJ Apprentice Training & Education Fund
2002 to Present
Service
• Executive Board – Atlantic/Cape May County Workforce Investment Board
1993 to 2006
• Treasurer – Ocean City Democratic Club
• President – Ocean City Democratic Organization
2004 to 2007
• Cape May County Democratic Committeeman
2002 to Present
• Municipal candidate in Cape May County twice
• Past President/Head Coach – Ocean City Hawks Youth Football Association
1984 to 1992
• St. Francis Cabrini Church Council – Ocean City, New Jersey
• Open Space Committee – Ocean City, New Jersey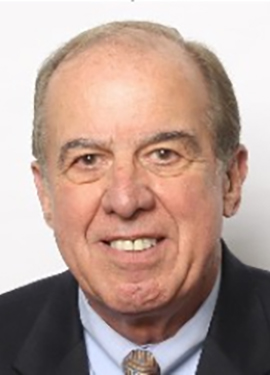 Michael Tuosto, General Manager, Public Affairs, PSE&G
Michael Tuosto
General Manager, Public Affairs, PSE&G
Michael Tuosto is General Manager – Public Affairs for Public Service Enterprise Group (PSEG) where he has responsibility for public affairs for the corporation. Active in both electric and gas industries, he served on a number of industry committees in Washington and chaired the American Gas Association's Washington Representatives' Committee. His current assignment focuses on the Corporation's nuclear interests and issues, primarily in New Jersey and Delaware.
In 2010, Mike and his team at PSEG's Salem and Hope Creek Nuclear Generating Stations, received the national Top Industry Practice Award from the Nuclear Energy Institute in Washington, DC, for their work in Strengthening Public Confidence in Nuclear Operations.
Prior to assuming his present position, Mike served in various supervisory and managerial line positions with PSE&G. As Corporate Human Resources officer, he was responsible for coordinating all contacts between PSE&G and those federal and state government agencies charged with fair employment enforcement responsibilities. He has written a number of articles including "Woman in Non-Traditional Jobs—Facilitating the Transition."
Mike served as Chairman of the Electric Industry's Human Relations Committee and chaired the Nation Drug Abuse Task Force. A primary result of the Task Force's effort was the publication of the Electric Utility Guide to Effective Drug and Alcohol Policy Development.
Mike has served as President of Beta Gama Sigma, the National Business Honor Society's Metropolitan New York Chapter, the Rutgers Alumni Federation and Chair of the New Jersey Utilities Association's Human Resources Committee. Currently, Mike serves on the State Affairs Committee of the Chamber of Commerce of Southern New Jersey, The Government Affairs Committee of the Delaware State Chamber of Commerce and the Advisory Committee of the William J. Hughes, Public Policy Institute at Stockton College of New Jersey.
Mike received his B.S. Degree cum laude from Rutgers University and was awarded his MBA from the State University, graduating summa cum laude. A Rutgers Trustee for thirteen years, he chaired the Board and was subsequently elected to the Rutgers Board of Governors. At the completion of his two 6 year terms on the governing board, he was elected Trustee Emeritus of the University.
Mike and his wife, Gerry are the parents of a daughter Cheryl and twin sons, Michael and Robert. His home is in North Brunswick, NJ.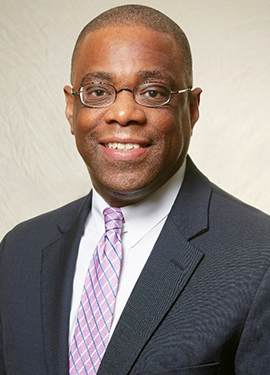 Stephen D. Williams, Deputy Executive Director, Delaware River & Bay Authority
Stephen D. Williams
Deputy Executive Director, Delaware River & Bay Authority
Stephen D. Williams was selected as only the third Deputy Executive Director in the history of the Delaware River Bay Authority. In this capacity, he focuses on Authority-related economic development initiatives; plans internal and external communication strategies; handles governance matters; serves as the Board Secretary, and fosters on-going working relationships with state and local officials. Mr. Williams, who also serves as the Director of Airports for the DRBA, began his official duties in January 2018. Mr. Williams has more than 40 years of airport and transportation management experience. Prior to joining the DRBA as its Airports Director in 2005, he spent eleven (11) years as the airport manager of Republic Airport in Farmingdale, Long Island, a large New York Metro area reliever airport with 500 based aircraft, and the fourth busiest in the state.
From 1986-1990, Williams served as Project Manager and Vice President of Pan Am World Service's private contract management operation of the City of Atlantic City's two airport facilities, Atlantic City International Airport (ACY) and the former Bader Field (AIY). During his tenure, Williams successfully landed new scheduled commercial air service at ACY in 1988, sparking a 40% increase in total passenger enplanements. Williams also led initiatives to reduce the spate of accidents at AIY, and helped to pave the way for the transfer of ACY to the present South Jersey Transportation Authority (SJTA). A licensed private general aviation pilot with over 700 hours of flight experience, Mr. Williams is also a member of the following organizations: the New Jersey Aviation Association (NJAA), National Business Aviation Association (NBAA), Airports Council International, (ACI-NA) where he serves on the small airports committee, the American Association of Airport Executives (AAAE), the Air Mates Flying Club at Atlantic City International Airport, and he is a past president of both the New York Aviation Management Association (NYAMA), and the Long Island Business Aviation Association (LIBAA).
A graduate of the City College of New York (CCNY) with a Bachelor of Arts in political science, Williams earned his Master of Business Administration in Aviation Management from Dowling College in 1998. He has also completed certificate courses in Airport Planning and Design from the Polytechnic Institute of New York and Airport Systems, Planning & Design from the University of California - Berkeley. Mr. Williams, who previously taught airport planning and operations management at the Farmingdale State University of New York from 2001- 2004, continues to instruct as an adjunct professor of aviation at Delaware State University's Dover campus. Mr. Williams resides in Franklinville, New Jersey.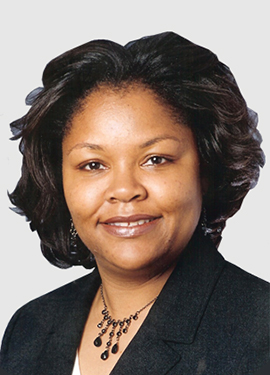 Jennifer Young, External Affairs Southern New Jersey, Verizon
Jennifer Young
External Affairs Southern New Jersey, Verizon
Jennifer P. Young handles External Affairs for Verizon in Southern New Jersey. She is responsible for community relations, local government affairs, economic development, consumer, education relations, and local media relations for Atlantic, Burlington, Camden, Cape May, Cumberland, Gloucester and Salem counties. Jennifer has held positions in Sales, Outside Plant Operations, Project Management, Installation and Maintenance, Construction, Dispatch and Workforce Development. She is a board member of numerous business and education organizations in the region.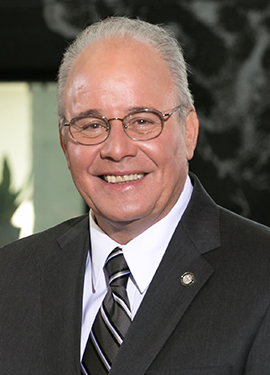 Dr. Harvey Kesselman, President, Stockton University
Dr. Harvey Kesselman
President, Stockton University
Leading under the guiding principle of "students first," Dr. Harvey Kesselman presides over Stockton University as its fifth President. With beginnings as unique as the university itself, Dr. Kesselman is the only sitting university president to have been in the inaugural class of the very institution he serves.
Throughout Kesselman's four decades long tenure, he has successfully held leadership positions within virtually every major division of the university, to include Provost and Executive Vice President, Interim Vice President for Administration and Finance, Vice President for Student Affairs, and Dean of the School of Education, making him the best versed ambassador of Stockton University. Devoted to the success of the university, Kesselman oversees a $251 million budget which serves 1,200 faculty and staff and supports more than 9,600 students enrolled in more than 160 undergraduate and graduate areas of study.
At the onset of his presidency, Dr. Kesselman took immediate strides to strengthen the value of a Stockton degree. Under his leadership, the University achieved record-breaking growth in enrollment. Kesselman spearheaded the revamp of student enrollment and recruitment efforts; and as a result, in the fall 2017, Stockton enrolled 1,569 new matriculated freshmen (an increase of 32% above our previous record high) and 988 transfers, making this the largest number of new students in the University's history.
Committed to advancing the University's mission, Dr. Kesselman has successfully advocated for increased state appropriations, improved campus capacity, advanced University recognition and reputation, increased institutional giving, rededicated institutional commitment to shared governance and transparency, and developed stronger community and regional relationships.
To improve campus capacity, Kesselman has enhanced and expanded facilities in Manahawkin, and has completed construction for the new academic quad expansion on the Galloway campus, which includes a $33.2 million Unified Science Center 2 and a $15.2 million Health Sciences Center.
In keeping with Stockton's firm commitment to Atlantic City and the surrounding community, President Kesselman secured a firm footing in the area, negotiating a monumental public-private partnership to build a multi-million dollar state-of-the-art residential campus and parking garage in Atlantic City. In what may prove to be one of the most distinctive accomplishments in the history of the university, Kesselman's visionary prowess and collaborative nature has positioned Stockton University's Atlantic City Campus to be, not only a solid anchor institution, but a major economic driver for the region, and the educational capital of southern New Jersey. The new campus officially opened its doors in late August 2018.
As one of New Jersey's most prominent and highly regarded educational leaders, Dr. Kesselman's sphere of influence reaches well beyond the local community. Currently, he serves as chair of the Presidents of the NJ Association of State Colleges and Universities (NJASCU); and was elected by 57 counterparts from New Jersey public and private colleges/universities to serve as vice-chair of the New Jersey Presidents' Council (NJPC). Known as a leading authority in public policy on higher education, President Kesselman was also appointed by the American Council on Education (ACE) to serve as a member of the Commission on Internationalization and Global Engagement (CIGE). In addition, Dr. Kesselman serves as the co-chair of the student success working group for the NJ State Plan for Higher Education, and also sits on Governor Murphy's Executive Council for Atlantic City Shared Prosperity.
Dr. Kesselman's efforts in diversity and inclusion has earned Stockton national recognition, receiving the INSIGHT Into Diversitymagazine's 2016 and 2017 Higher Education Excellence in Diversity (HEED) Award, and the 2018 Inclusive Excellence Awards from the National Association of Diversity Officers in Higher Education (NADOHE). Stockton has also received national recognition as a front-runner in civic learning and community engagement, receiving the American Association of State Colleges and Universities (AASCU), Excellence in Innovation Award for Civic Learning and Community Engagement Inaugural Award, in 2017. With a host of awards and many special recognitions, Kesselman's efforts have advanced the reputation of Stockton University and catapulted the institution's brand into the national arena.
A former member of the Executive Committee of the Higher Education Student Assistance Authority (HESAA), Dr. Kesselman helped oversee New Jersey's $1 billion student financial aid program. He also provided his expertise on the Governor's Task Force to improve the NJ STARS program, and helped develop the NJ Student Unit Record Enrollment (SURE) statewide data and monitoring system.
He has advised the New Jersey College and University Presidents' Council regarding accountability and assessment, and represented the senior public colleges and universities in the NJ Committee of Experts on Campus Sexual Assault Issues. In addition, he founded and chaired the SRI & ETTC Consortium, which includes more than 90 school districts throughout New Jersey.
President Kesselman received his doctorate in Higher Education Administration from Widener University, his master's degree in Student Personnel Services/Counseling from Rowan University, his bachelor's degree in Political Science from Stockton, and is a tenured Professor in Stockton's School of Education, making him the most recognizable alumnus in Stockton's history.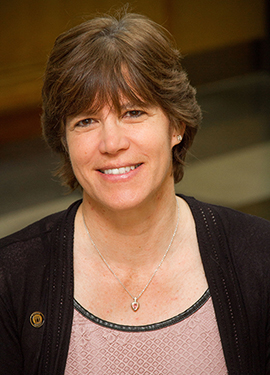 Dr. Lori A. Vermeulen, Provost and Vice President for Academic Affairs
Dr. Lori A. Vermeulen
Provost and Vice President for Academic Affairs
An opportunity to do undergraduate research with a faculty member changed the life of Lori A. Vermeulen, Stockton University's new provost and vice president for academic affairs. She began her first day at Stockton on June 6 intent on providing the resources to enable more students to have that experience.
"My goal is to empower the faculty to do their best work through high-impact practices with students," Vermeulen said. High-impact practices include research, internships and study abroad, which "can really show a student what their life could be like if they pursue that discipline," she explained. "It happened to me."
Vermeulen comes to Stockton from West Chester University of Pennsylvania (WCU), where she served as dean of the College of Arts and Sciences, the largest college at an institution that serves over 16,000 students.
In her new position, Vermeulen is responsible for providing vision, leadership and strategic planning for the institution's academic core, supervising seven schools and other offices within the Division of Academic Affairs, and for the process of recruiting, hiring, mentoring and evaluating faculty.
She made her mark at WCU by starting numerous grant programs to fund faculty-student research and community partnerships. These include outreach to schools in Kennett Square and Coatesville, Pa., where students from WCU tutor and mentor a diverse group of lower-income students, encouraging them to become the first in their families to go to college.
Another grant she initiated will help WCU establish a field station in Rwanda, where faculty and students will do research on primates in the wild, she said.
She was attracted to Stockton because its "values are consistent with my own."
Stockton has "a very unique General Studies program. It's very forward thinking and progressive," she pointed out. "General Studies incorporates interdisciplinary approaches to education and problem solving. You're really teaching students how to look at problems from different points of view, and that more than anything, is what students need to compete in today's world. "
Vermeulen understands that universities need to provide education that will lead to jobs as well as a broader and deeper education that values other viewpoints, utilizes critical thinking and develops resiliency.
"Even though parents and students want to say, 'How do I get that job?' and sometimes that's all they think about, we need to prepare them so that not only can they get the first job, but they can get their 10th job," she said. "Their first job may be obsolete in five years."
"We can't really predict what the jobs are going to be like in five years," she continued. "That's why a liberal arts education is so important and so valued by employers. We'd better make sure the students have good, transferable skills and are able to be resilient and adapt to change. That will serve them well, no matter what happens."
Vermeulen's career path is a testament to change. Married at 19 (and coming up on her 34th anniversary this fall), she and her husband Len, moved to Hawaii due to his job as a helicopter crew chief in the Marine Corps. She kept taking courses while on Oahu, and eventually finished her undergraduate degree in Chemistry back at the University of Scranton, 25 miles from her hometown of Tunkhannock, Pa.
Her first job after graduation was as a chemist in quality control at Merck's Chemical Manufacturing Division, but eventually she wanted "to be more creative and try new things."
She moved on to Merck, Sharpe, & Dohme Research Laboratories, where she manufactured compounds for possible use in clinical drug trials. But that also had its limitations, and "my colleagues there encouraged me to go to grad school, because they said that I was really good at research and I could only go so far with a bachelor's degree."
She headed to Princeton, where she earned her master's degree and Ph.D. in Chemistry and found she enjoyed working as a teaching assistant.
That experience led her to join the faculty at Southern Illinois University at Carbondale, where she did research and was a professor of chemistry for 13 years.
"And then somebody taps you on the shoulder and says: 'It's your turn to be the chair of the department,' she said of the path that led her into administration. "I did it to be of service. I didn't think I would stay in administration."
Her "turning point" came when she attended the Higher Education Resource Services (HERS) summer program at Bryn Mawr College. The program is designed to encourage women and provide them with the tools they need to pursue positions such as president or provost at colleges and universities.
While there, she met Madeleine Adler, then president of WCU, who "was very down-to-earth and very inspiring in the way that she talked about transforming her campus from a kind of ordinary one to an extraordinary one," Vermeulen said.
"I went back to my campus and in the fall, somebody contacted me and said they had an opening for a dean at West Chester University and 'you should try it,'" she said. Her admiration for Adler, coupled with her family's desire to move back to Pennsylvania, inspired her to apply.
She loved being a dean, which she considers one of the best jobs in higher education. "It's close enough to the faculty that you can make a big difference to them, but you don't have all the headaches" of top university leaders, she said with a smile.
But after about four years, WCU's provost, Linda Lamwers, suggested that she start thinking about her next career phase, leading her to attend Becoming a Provost Academy (BAPA). She was aided by being dean of Arts and Sciences, which was "kind of like running a mini-university" because it encompassed many disciplines, she said. Lamwers also put her on a budget committee, "so I could start to learn how things work at the cabinet level and how Academic Affairs works with the other divisions at a university," Vermeulen said.
The road eventually led to Stockton, which besides sharing her values, "is a beautiful place," she said. "I love to be near the ocean and at the main campus in the Pinelands National Reserve." She plans to settle in Smithville, N.J., while probably keeping the Pennsylvania home where her husband's landscape and hardscape work will continue. Her son, Chris, 16, is finishing high school, while her daughter, Jess, 27, is married and daughter Paige, 18, plans to major in Chemistry at WCU in the fall.
The prospect of a new residential campus in Atlantic City is "very exciting and creates an opportunity for Stockton to engage even more in the community," she noted. "It will also enable us to be more inclusive in terms of our enrollment, finding more ways to reach out to diverse students."
As to the challenges faced by all regional universities, Vermeulen is confident in Stockton's future.
"The demographics are changing and the funding sources are changing," she said. "I wouldn't say Stockton's in survival mode, but many schools are, and trying to go after that limited number of traditional students coming from high schools is no longer the answer. Most prospective students are transfer students or they are older adult students and there's a more diverse pool of students, so you can't keep doing the things you were before."
By building both community and global partnerships, expanding its geographic locations, providing experiential learning and internships, as well as more flexible class schedules and online offerings, Stockton is broadening its reach.
"Other schools are trying to copy what Stockton is doing, but it's hard - it's complicated," Vermeulen said of the commitment to excellence in teaching and putting students first.
"Liberal arts means you're going to get a good grounding in the basics for students and that's what's needed more than anything in the world today."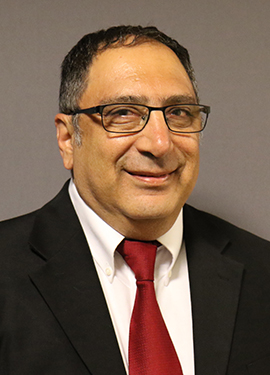 Dr. John Froonjian, Interim Executive Director of the William J. Hughes Center for Public Policy
Dr. John Froonjian
Interim Executive Director of the William J. Hughes Center for Public Policy
John Froonjian, Ed.D., is Interim Executive Director of the William J. Hughes Center for Public Policy at Stockton University. Prior to assuming that position in May 2019, he managed the Stockton Polling Institute, an academic public opinion research center, in addition to conducting research for the Hughes Center. The Polling Institute specializes in telephone election polls each fall and conducts surveys for academic research, online polls, intercept surveys and B2B. Froonjian is an experienced data analyst and is a quantitative and qualitative researcher and interviewer.
Before joining the Hughes Center in October 2011, he worked for 32 years as a reporter and editor at The Press of Atlantic City, including as a New Jersey Statehouse political reporter, investigative reporter, long-term projects reporter and database journalist. Froonjian, who won at least one journalism or writing award every year from 2000 to 2009, served as the newsroom's writing coach. He has also published several fiction short stories.
He received his doctorate from the Organizational Leadership program at Stockton University and a Master of Public Administration degree from Rutgers University-Camden. He received his B.A. degree from Glassboro State College, now Rowan University.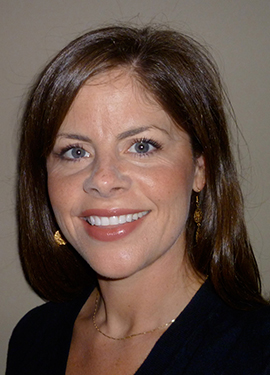 Dr. Tina Zappile, Associate Professor, Political Science
Dr. Tina Zappile
Associate Professor, Political Science
Dr. Tina Zappile is an Associate Professor of Political Science at Stockton where she teaches undergraduate courses in international relations, international political economy, global governance, and quantitative research methods. She is also the lead faculty for Stockton's "Go Global" program, a free online summer course for incoming first year merit scholar students. Tina holds an M.A. in Political Science from the University of Nevada, Las Vegas and an M.A. in Economics and PhD in Political Science from the University of Nebraska-Lincoln. She is the founding advisor of Stockton's Model UN program, campus liaison for the State Department's Diplomacy Lab program, co-facilitator for the Stockton Critical Thinking Institute (SCTI), and member of the Stockton Federation of Teachers (SFT) union negotiating team.
Tina's research on international financial institutions and scholarship on teaching and learning has appeared in World Development, International Studies Perspectives, and Routledge's RIPE Series in Global Political Economy. She is the lead author of " Global Challenges: Promise & Peril in the 21st Century", a digital textbook/course published in Smart Sparrow's adaptive learning platform (available at blendedcourses.org). Tina is the recipient of Stockton's 2016 Faculty of the Year Award.
Link to personal website: www.tzappile.com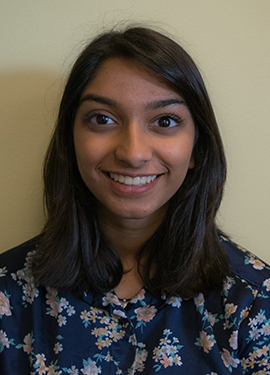 Tahreem Rajput, Student Senate Government Affairs Committee Chair
Tahreem Rajput
Student Senate Government Affairs Committee Chair
Education:
Stockton University - Galloway, NJ Fall 2016- Present (Expected Graduation Spring 2020) GPA: 3.6
B.S. Biology
Concentration: Pre-Medical
Academic Honor Societies:
Sigma Alpha Pi: National Honor Society of Leadership and Success Alpha Lambda Delta: National Honor Society for First Year Students
Fall 2018- Present
Governmental Affairs Committee
Extracurricular Involvement Stockton Student Senate
● Elected student government member that represents the student body
● Facilitated programs to improve student life on campus
● Addressed several on campus issues with timely resolution
● Maintaining a connection between administration of Stockton and students
● Communicating with food service Chartwells to ensure students are given equal opportunities on getting the correct meals that are culturally representative
● Using Senate as a platform to advocate for South Asian students and South Asian Representation
Stockton Theatre Club
Targeting Stigma (Reader) Fall 2016
- Stockton Theatre Club's collaboration with the Stockton Veterans Organization to tell the untold stories of the student Veterans.
Set Production Productions involved Stones From God Fall 2017
Just One More Hand
Spring 2018
Fall 2018- Present
Stockton Muslim Student Association
Fall 2016 - Present
● Participated in tabling and fundraising to bring awareness to Islamophobia, the Rohingya genocide and Palestinian liberation, provide henna tattoos on campus for various events.
Stockton Judo Club
Fall 2016- Present
Secretary
● Arranged meeting with administrators. Plan events. Getting Judo club into diverse events such as coping skills for Eating disorder awareness Week
Campus Religious Council
Fall 2019-2020
President
● Organizing budgets
● Creating a space for meetings
● Delegating tasks
● Creating a safe environment and not tolerating religious superiority
● Allowing for all members of the Executive Board to have part in the decisions made
● Leading all of the 6 Religious clubs
● Creating a specified Budget for all clubs to share an equal set amount
South Asian Student Association
President
Fall 2019-Fall 2020
● Creating Awareness of South Asian culture and customs on campus
● working with various clubs to create cultural events
● sharing the voices of those students who feel unheard
● creating a safe space for all students
● educating students on South Asian cultures
Leadership
Stockton Student Senate:
Fall 2018- Present
Governmental Affair Committee
● Maintaining a connection between administration of Stockton and students
● Communicating with food service Chartwells to ensure students are given equal opportunities on getting the correct meals
● Using Senate as a platform to advocate for South Asian students and South Asian Awareness
Government Affairs Chairperson
● maintains relationships with various political groups on campus
● responsible for informing students about elections
● Senate Constitution editing
Stockton Judo Club Fall 2016- Present
Secretary: Fall 2018- Present
Teaching Assistant for:
INTRODUCTION TO ACTING - 20840 - GAH 2246 - 001
Spring 2018
teaching performance and building the skill and confidence to lead a group of actors and successfully teach skills needed to act
Stockton Theatre Program
Prop Master- Just One More Hand Spring 2018
● collected and stocked props for the show in a timely manner for the upcoming rehearsals and shows
Assistant Stage Manager- Stones From God Fall 2017
● Called cast before show
● took inventory of props
● wrote extensive notes and rehearsal reports
Campus Religious Council Fall 2019-2020
President
● Organizing budgets
● Creating a space for meetings
● Delegating tasks
● Creating a safe environment and not tolerating religious superiority
● Allowing for all members of the Executive Board to have part in the decisions made
● Leading all of the 6 Religious clubs
● Creating a specified Budget for all clubs to share an equal set amount
South Asian Student Association President
Fall 2019-Fall 2020
● Creating Awareness of South Asian culture and customs on campus
● working with various clubs to create cultural events
● sharing the voices of those students who feel unheard
● creating a safe space for all students
● educating students on South Asian cultures
Skills:
Trained in 3 martial arts
Judo Boxing Muay Thai
Writing speeches Event Planning
Playwriting and directing Public Speaking
Proficient Knowledge of Microsoft Office Languages
English (Fluent in Reading, Writing, and Speaking) Urdu (Fluent in Reading, Writing and Speaking) Punjabi (Proficient in Speaking)
Atlanticare Regional Medical Center Financial Counselor
● signing treatment consent
● communicating to patients regarding the status of their bill
● giving low income patients access to Charity Care Scoops Convenience
● Bookkeeping
● Finance
● Bill organization
● Record keeping
Reference: Abida Rajput
Job Experience
Successfully Planned the Student Senate Desi Mela
Spring 2019
● Negotiated budget
● Delegated Tasks
● Community outreach to make the event inclusive of all cultures
Achievements:
● Created a safe event representing the cultures of South Asia for outside members of the community and students on campus
Student speaker at the Foundation Scholarship Dinner Fall 2018
Recipient of G. Larry. James Legacy Scholarship Fall 2018
Sigma Alpha Pi National Honor Society of Leadership and Success Spring 2018 Stockton University Deans List
Fall 2016 Spring 2017; Fall 2017
Alpha Lambda Delta Honor Society for First Year Students Spring 2017