Office of Graduate and Continuing Studies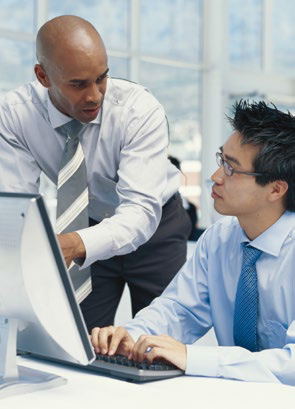 Degree Programs: Doctor of Education (Ed.D.) in Organizational Leadership, Doctor of
Physical Therapy (DPT), Master of Arts in Criminal Justice (MACJ), Master of Arts in Education (MAED), Master of Arts in Holocaust and Genocide Studies (MAHG), Master of Arts in Instructional Technology (MAIT), Master of Business Administration (MBA), Master of Science in Computational Science (MSCP), Master of Science in Nursing (MSN), Master of Science in Occupational Therapy (MSOT), Master of Social Work (MSW), Professional Science Master's in Environmental Studies (PSM) and a Master of Arts in American Studies (MAAS). In addition, seven Educational Endorsement Programs are offered: ESL, Bilingual/ Bicultural, LDT/C, Preschool-3, Special Education, Principal Endorsement and N.J. Supervisor Endorsement. Certificate and Preparation Programs include: Certified Financial Planner, Project Management Professional, Six Sigma, Supervisory Skills, Information Technology, Microsoft® Certified Solutions Associate, Financial Crimes Investigations, Training and Development.
Director's Notes: Stockton enrolled students in its first master's level courses in Business Administration in January 1997 and offered graduate courses in business administration and instructional technology in the summer 1997 term. Stockton's first doctoral program was in Physical Therapy, which was approved in 2006 and a second doctoral program in Organizational Leadership was added July 2015. Graduate students represent approximately 10 percent of Stockton's enrollment.
Information and Open House Sessions are offered each semester, which give interested candidates the opportunity to talk with staff from the Office of Graduate Studies.
Office of Continuing Studies offers a wide variety of continuing education programming including:
CEU-approved continuing professional education for professionals in the human services and business and industry.
The unit serves the continuing education needs of addictions counselors, gerontologists, licensed professional counselors, social
workers and law enforcement professionals.
Customized training for business and industry professionals who want to enhance their skills and their careers. Training can take
place on-site or in our state-of-the-art learning facilities throughout the region. Seminars, workshops, leadership training, conferences,
certificate programs, and distance education opportunities are offered for busy executives and managers. A wide variety of online
professional and workforce development courses are available.
The Continuing Studies unit oversees:
The Center for Public Safety and Security which provides training, consulting and resources to law enforcement professionals
throughout the state, and offers a wide variety of professional coursework and conferences all year long.
Workforce Development grants from the Atlantic County Workforce Investment Board, focusing on both work skills and life skills and our audience includes both youth and adults in need of employment.
N.J. Talent Network for Retail, Hospitality, and Tourism from the N.J. Department of Labor, focuses on bridging the gap between
jobseekers and employers in the retail, hospitality and tourism fields.
New and expanded community education offerings are regularly added to our schedule.
Visit the Continuing Studies at stockton.edu/continuingstudies for a listing of our current offerings.