School of Arts & Humanities
The arts and humanities are thriving at Stockton. Our dedicated and accomplished faculty of scholars and artists love the arts and humanities as much as you do. We pride ourselves on giving students opportunities to expand and apply their knowledge beyond the classroom.
---
The Performing and Visual Arts at Stockton
---
The School of Arts & Humanities offers a wide range of cultural and academic programming.
---
Support our programs and events!
Affiliated programs: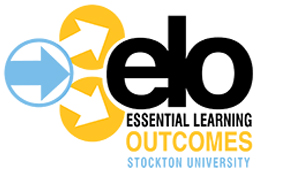 Stockton University has launched a wide-ranging effort to articulate 10 essential learning outcomes (ELOs) that students should achieve during their university experience here. The School of Arts and Humanities supports the ELOs and incorporates them within its programs of study.