News & Events
The Latest News and Events in the School of Health Sciences
Clinical Education Event 2020
On Friday, February 21, 2020, the School of Health Sciences held its sixth annual Clinical Educator Workshop titled "The Wonderland of Clinical Education", with a theme of Alice in Wonderland. The interprofessional event hosted sixty-five clinicians from the fields of speech-language pathology, physical therapy, occupational therapy, and nursing. The workshop's presentations, delivered by Stockton faculty, were specifically designed to enhance the attendees' clinical supervisory skills and facilitate student learning in their respective practice environments. Topics of discussion included recognizing life roles and their impact on clinical supervision, facilitating critical thinking and reflection in students, providing feedback, understanding of learning styles, and navigating difficult conversations. Presentations were given by Mark Adelung, Assistant Professor or Nursing; Amanda Copes, Director of the Speech and Hearing Clinic; Matthew Romen, PT Academic Fieldwork Coordinator; and MaryAnn Schiattarella, Communication Disorders Academic Fieldwork Coordinator.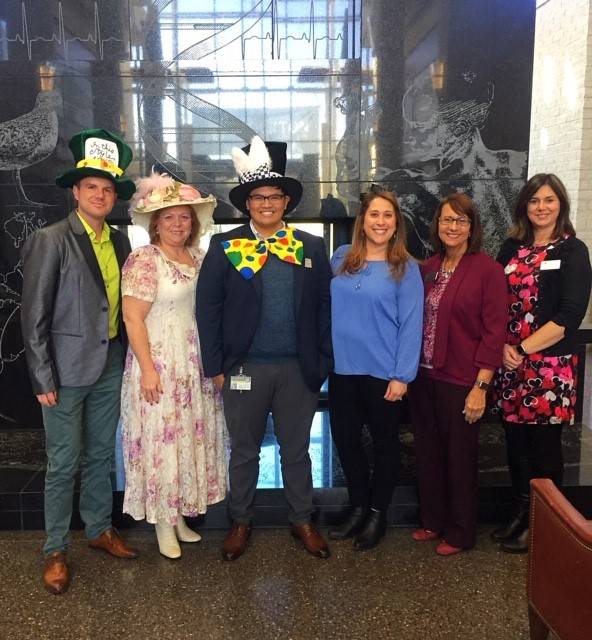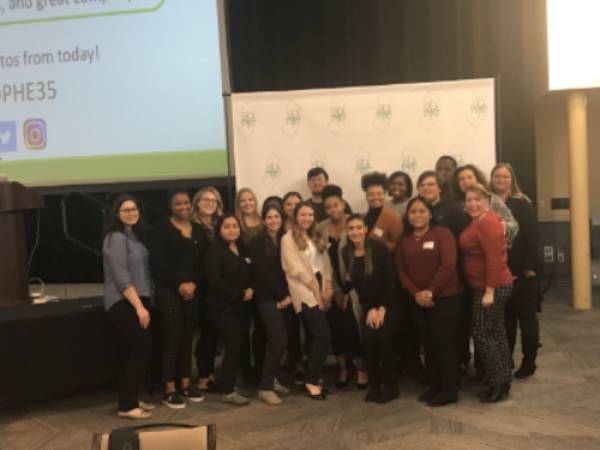 Students Learn About Climate Change at Public Health Program
Dr. Laura Taylor, New Jersey Department of Health Communicable Disease Service-Infectious & Zoonotic Disease Program and Adjunct Faculty and Dr. Tara Crowell, Professor of Public Health, along with 20 Stockton Public Health students attend NJ SOPHE 2019 Annual Program, on December 6, 2019. The Public Health Program provided program funds to register students to attend this event entitled Climate Change: This Real News, The Fake News, and What Can be Done About It. This one-day program included speakers from Faculty and Administrators from Rutgers Climate Institution, Rutgers Environmental Analysis and Communication Group, Rutgers Environmental Science Department, Robert Wood Johnson Foundation, Rolling Harvest Food Rescue, TCNJ Sustainable Institute, and the Chairman and Representative to the United Nations, Stakeholder for a Sustainable Future. Students that attended are currently enrolled in the Public Health & Marketing course. This event provided them the opportunity not only to broaden their knowledge regarding climate change, but to gain a better understanding of the depth and breadth of the public health discipline. This event also showcased local research studies and offered opportunities for professional networking.
---