HESIG Policy Steering Council Biographies
HESIG Policy Steering Council 2013-2014

Participant Biographies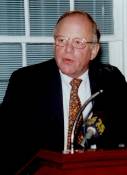 Robert Altman
Trustee
The College of New Jersey
Robert A. Altman, a member of the Board of Trustees of The College of New Jersey since 2006, has over 30 years of experience serving New Jersey higher education through board service in the public sector. He has been a member, and chair, of the Board of Trustees of Mercer County Community College, of Montclair State University, and of the New Jersey Association of State Colleges & Universities (ASCU). As Chair of ASCU (under its previous name, the New Jersey Association of Governing Boards), he served ex officio as a member of the New Jersey Board of Higher Education, and was a member of Governor Whitman's Task Force on Restructuring Higher Education in New Jersey.
Between 1980 and 1995, as Vice President of ETS, he supervised the on-going test development, statistics, research for, and operation of various programs, and led the expansion of ETS's international activities, including those in China, Japan, Korea, and the former Soviet Union. In 2012, he received a fellowship as a Fulbright Senior Scholar to work with Vietnam National University/Hanoi to design and implement new admissions criteria for the undergraduate and graduate students.
Dr. Altman is also involved in Princeton Adult School (where he serves as Treasurer) and the AARP/IRS Volunteer Income Tax Assistance program, where he serves as a volunteer tax preparer and site coordinator in Princeton and Lawrence.
His education includes an AB from Harvard College (History), MA from Columbia University (History), and a PhD from Columbia (Education). He was awarded a JD (Honorary) by Montclair State University in 1995.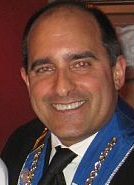 Peter Anthony Caporilli
Founder & CEO of Tidewater Workshop

Peter Anthony Caporilli is Founder & CEO of Tidewater Workshop, the highest-grossing manufacturer and direct marketer of cedar lifestyle furnishings in the United States of America. Caporilli is a catalog marketing expert and internet marketing pioneer with over 25 years experience and leadership in direct response marketing, quantitative business analysis, lean manufacturing, and optimized production.

Caporilli received a B.S. in Mathematics from Stockton College in 1985 with a concentration in Physics and Chemistry, and holds an Honorary Doctor of Humane Letters degree from his alma mater.

Upon graduation, Caporilli was hired as a Marketing Analyst by Spencer Gifts, Inc. a $300 million marketer of novelty goods. He joined W. Atlee Burpee & Co. in Philadelphia in 1988 as Marketing Manager for the nation's largest seed catalog and retail merchant and moved to New York City in 1991 as Director, Corporate Marketing for Hanover Direct, the $1 billion direct marketing subsidiary of the Horn & Hardart conglomerate.

Tidewater Workshop, under Caporilli's leadership, transformed the marketplace for outdoor furnishings in the United States. Named as an Inc. 500 List of the fastest-growing companies in America, Tidewater Workshop, the company, is or has also been a Casual Living Top 100 Retailer, Business News New Jersey 6th fastest-growing company.

In addition to his role as CEO of Tidewater Workshop, Caporilli has also lent his business acumen to numerous corporate and non-profit advisory and trustee boards including those of Boardwalk Bank, the Direct Marketing Association direct*voice, Atlanticare, The New Jersey Association of State Colleges and Universities, The LPGA ShopRite Classic, The Richard Stockton College of New Jersey Foundation, The Noyes Museum of Art and others.

Stanley Ellis
Chairman of the Board of Trustees
Stockton University

Mr. Stan Ellis has been a Board of Trustees member at The Richard Stockton College of New Jersey since 2004. He currently serves as the Chair of the Board, and the Executive Committee
Mr. Ellis is the Vice President and Director of Strategy for the Burlington County Times. He previously held the position of Publisher for the Burlington County Times, and several management positions within Calkins Media, Inc., the parent corporation of the BCT.
Stan is a graduate of Penn State University, with a B.S. in Marketing and earned his M.B.A. from the University of Pennsylvania Wharton School.
He is currently serving as Secretary and Treasurer of Family Service of Burlington County as well as chairing their Finance Committee. He is serving on the Conceptual Planning Committee of the Family Y of Burlington County, and chairs their Public Policy Committee. He has recently been elected to the Board of Directors of St. Mary's Hall/Doane Academy in Burlington City. Additionally, he serves on the board of the Burlington County College Foundation and was 1993 United Way General Campaign Chair, having previously served on the United Way Board of Directors and Executive Committee.
Stan has been a member of the New Jersey Press Association Board of Directors since 1993 and is a past president of NJPA.
In 1993, The Burlington County Chamber of Commerce presented Stan with its prestigious "Voice of Business" award. In addition, in 1995, the United Way of Burlington County awarded Stan "Volunteer of the Year".

Darryl G. Greer
Senior Fellow
The William J. Hughes Center for Public Policy

Darryl joined Richard Stockton College in January 2012 as a Senior Fellow, Higher Education Strategic Information and Governance (HESIG); and is affiliated with the William J. Hughes Center for Public Policy.

Dr. Greer served as founding CEO of the New Jersey Association of State Colleges and Universities, Inc. (NJASCU) from 1986 until December 2011, advocating the collective interests of New Jersey's state colleges and universities.

Dr. Greer served as Director of Government Relations, The College Board, Washington, D.C. from 1981-1986, and as Policy Planning Officer from 1979-1981 in the office of the president of The College Board, New York City, New York.
He worked in Ohio state government as Assistant to the Chancellor of the Ohio Board of Regents (1976-1979), and as Legislative Research Associate, the Ohio Legislative Service Commission (1975-1976), the principal research arm of the Ohio General Assembly
He has served on several public policy projects, such as the Higher Education Research Project funded by The Pew Charitable Trusts, the National Commission on Responsibilities for Financing Postsecondary Education, and the National Center for Public Policy and Higher Education, and has published on higher education opportunity, finance and governance.
Dr. Greer earned his M.A. (1972) and Ph.D. (1979) in political science at Stanford University. His B.A. degree in political science was earned at Indiana University in 1970. He was awarded an Honorary Doctor of Humane Letters by Richard Stockton College of New Jersey in May 2000; and an Honorary Doctor of Laws in 1999 by William Paterson University.
Martin S. Grogan
Executive Associate, University Budgeting
Rutgers, The State University of New Jersey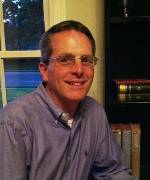 As Executive Associate for University Budgeting, Marty Grogan is involved in a wide range of activities at Rutgers, including matters related to state support of higher education, the allocation and efficient use of university resources, state and media relations, and other key functions of the central administration.
Prior to joining Rutgers, Marty served as the Associate Director for Policy Research for the New Jersey State College Governing Boards Association (now the New Jersey Association of State Colleges and Universities). Before that, he was a Policy Analyst for the Public Affairs Research Institute of New Jersey, a think tank focused on state government issues, where he authored reports on topics such as transportation and K-12 education.
A graduate of the University of Notre Dame with a B.A. in Government and International Studies, Marty was a middle school teacher for two years before pursuing his Master of City and Regional Planning degree at Rutgers. His volunteer activities have included service on the boards of Sacred Heart School in Mount Holly and Friends Academy in Westampton, coaching youth soccer, and chairmanship of the policy advisory board responsible for creating the New Jersey Professional Development Center for Early Care and Education (now Professional Impact NJ) at Kean University.


Rochelle Robinson Hendricks
Secretary of Education
State of New Jersey

Rochelle R. Hendricks was named the first Secretary of Higher Education for the State of New Jersey in May 2011. As Secretary she is responsible for policy and program development to enhance the capacity and competitiveness of New Jersey's higher education institutions. Since starting the position, Secretary Hendricks has engaged the agency in the national higher education reform agenda while focusing on advancing the blueprint for reforming higher education recommended by the Governor's Higher Education Task Force chaired by Governor Kean, as well as the report issued by the UMDNJ Task Force chaired by Dr. Sol Barer.
She recently served as Acting Commissioner of the Department of Education; provided critical leadership during the search for a new State Superintendent of Newark Public Schools; and was instrumental in helping the Governor's education reform plans, including the creation and appointment of the Educator Effectiveness Task Force.

She joined the Department of Education in 1987, and has previously served in various capacities within the department, including Acting Deputy Commissioner and Assistant Commissioner. Prior to joining the Department of Education, she worked for over 15 years at Princeton University in numerous capacities, including Assistant Dean of Students, Director of the Educational Opportunities Program and Interim Director of the Women's Program.
Secretary Hendricks graduated from Temple University, garnering the Emma Jean Johnson Scholarship for "outstanding potential in the field of education" and Princeton Theological Seminary with the Edler Hawkins Prize for Academic Excellence. She is also an alumna of Princeton University's Graduate Teacher Program and Bryn Mawr University's Institute for Women in Higher Education. Centenary College awarded her an Honorary Doctor of Humane Letters in January 2012.
David Hespe
Chief of Staff


New Jersey Department of Education

Dave Hespe is currently serving as the Chief of Staff for the New Jersey Department of Education. He serves on the Governor's Education Transformation Task Force. He also serves on the College and Career Readiness Task Force, comprised of K-12 and higher education practitioners, and business community representatives.

Hespe is formerly the Co-Executive Director/Vice President for STEM Education at Liberty Science Center. He was the Interim Superintendent for the Willingboro School District having previously served as Assistant Superintendent. He was a faculty member in the Educational Leadership Department of Rowan University and served five years as department chair prior to becoming a school administrator.

Hespe also served as Commissioner of Education for the State of New Jersey from 1999 through 2001. Prior to that, he was the First Assistant Attorney General for the State of New Jersey. Hespe began his service in the Executive Branch of State Government as Assistant Counsel for Education and Higher Education to Governor Whitman.

Hespe also served in the Legislative Branch as Associate Counsel in the Education Section of the Office of Legislative Services where he was the Committee Aid to the Assembly Education and Higher Education Committee. Hespe received both a Juris Doctor and a Bachelor of Arts degree from Rutgers University.

Dennis P. Jones
President
National Center for Higher Education Management Systems (NCHEMS)
Mr. Jones has more than 40 years of experience in research, development, technical assistance, and administration in the field of higher education management and policy-making. A member of the NCHEMS staff since 1969, he assumed increasing levels of responsibility within that organization, becoming president in 1986. Under his leadership, and in collaboration with an extraordinarily talented staff, NCHEMS has achieved a position of preeminence as a leader in the development and promulgation of information-based approaches to policy-making in higher education.
Mr. Jones is widely recognized for his work in such areas as:
• Developing "public agendas" to guide state higher education policy-making.
• Financing, budgeting, and resource allocation methodologies for use at both state and institutional levels.
• Linking higher education with states' workforce and economic development needs.
• Developing and using information to inform policy-making.
Dennis has written many monographs and articles on these topics, has presented his work at many regional, national, and international conferences, and has consulted with hundreds of institutions and state higher education agencies on management issues of all kinds.
Mr. Jones is a graduate of Rensselaer Polytechnic Institute and served as an administrator (in business and institutional planning) there for eight years prior to his joining the NCHEMS staff. He has served as an advisor to the U.S. Secretary of Education, the Lumina Foundation for Education, the National Center for Public Policy and Higher Education and to numerous other associations, policy organizations, and state agencies.


Claudine Keenan
Dean of Education
Stockton University

Dr. Claudine Keenan is the Dean of Education at Stockton, having served as Chief Planning Officer at the College since 2010. She previously held the position of Assistant to the Provost at Stockton, since 2006.

During her academic career prior to Stockton, Dr. Keenan served as Senior Consultant for SunGard Higher Education, Director of Graduate Programs for Marlboro College, and a faculty member at Penn State University, where she administered a K-12 teachers-teaching-teachers National Writing Project site.

She earned her doctoral degree in Higher Education Leadership from the University of Massachusetts, Amherst; her master's degree in Rhetoric and Composition from the California State University, Northridge; and her bachelor's degree in English and Secondary Education from Adelphi University, NY.
Stockton University

During his thirty year career at Stockton, Dr. Kesselman has held several leadership roles, including Dean of Education, Interim Vice President for Administration and Finance, Vice President for Student Affairs, Director of Institutional Research and Planning, and Director of Educational Opportunity Fund Program.

Dr. Kesselman has served on numerous national and state boards and organizations and is the senior public college representative to the New Jersey Higher Education Assistance Authority (HESAA) and serves on its Executive Committee. The Authority is responsible for overseeing New Jersey's $1 billion financial assistance program.

Harvey has been appointed by four different New Jersey governors to represent all of the senior public colleges and universities on several issues including accountability and outcomes, campus judicial affairs, student financial aid, and the infusion of technology into the curriculum of educational institutions.

Dr. Kesselman founded and chairs the Southern Regional Institute and ETTC Consortium. The consortium includes more than 24,000 educators from 90 school districts, and provides technology training and other forms of professional development to K-12 educators throughout central and southern New Jersey.

Dr. Kesselman holds an Ed.D. in Higher Education Administration and an M.A. in Student Personnel Services/Counseling. He holds a Leadership in Education certificate from Harvard University's Institute for Management and Leadership. He was a member of the first graduating class from Stockton, receiving a bachelor's in 1979.