Upcoming Events
Stockton University at Manahawkin is pleased to host a variety of educational events. To stay informed about upcoming events, we encourage you to follow us on social media and sign up for our email list.
---

Preceptorial Advising with Professor Anthony Dissen in Manahawkin!
Tuesday October 22nd: 1:00pm-3:00pm
Wednesday October 30th: 1:00pm-3:00pm
Thursday November 21st: 2:00pm-4:00pm
Sign up by contacting Professor Dissen directly at Anthony.Dissen@stockton.edu or 609-626-3847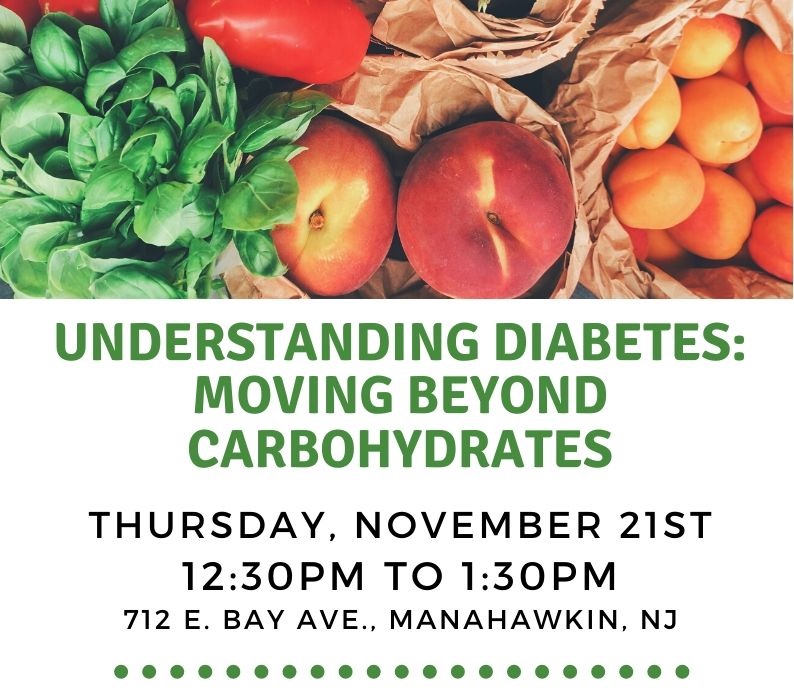 Understanding Diabetes:
Moving Beyond Carbohydrates
Thursday, November 21st
12:30pm-1:30pm
Between 90 and 95% of people diagnosed with diabetes are living with Type 2 diabetes. This form of diabetes is largely due to lifestyle factors, with food and nutrition being the most important. But much of the dietary education about Type 2 diabetes focuses on counting and limiting dietary carbohydrates, which is not the best approach. Learn about the dietary and lifestyle factors that lead to Type 2 diabetes, and what you can do to protect yourself.
Presented by: Anthony Dissen, MPH, MA, RDN
Free Event. Light refreshments.
To register, please call 609-626-6060.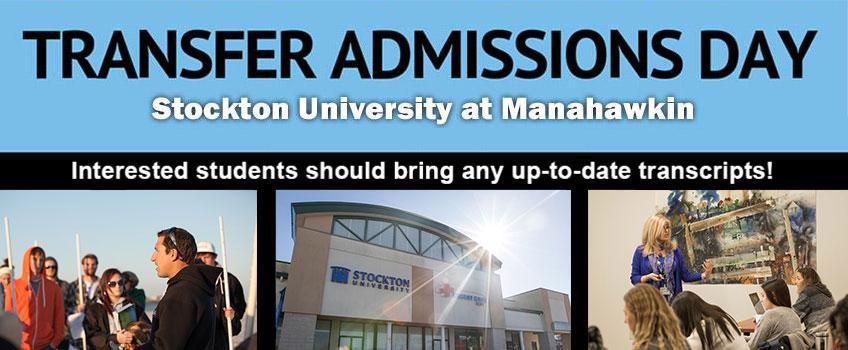 Transfer Admissions Day


Thursday, November 21st, 2019
10:00am-3:00pm

Potential transfer students are welcome to visit Stockton at Manahawkin to receive an instant decision from Assistant Director of Admissions Transfer Coordinator James Rodia. Attendees are asked to bring any up-to-date transcripts with them to assist in the instant decision process. Rodia will also be available to answer any questions attendees may have about Stockton or the admissions process.

Stockton University at Manahawkin is home to Stockton's Accelerated BSN Nursing Program.

Questions? Call 609-626-6060
---