Economics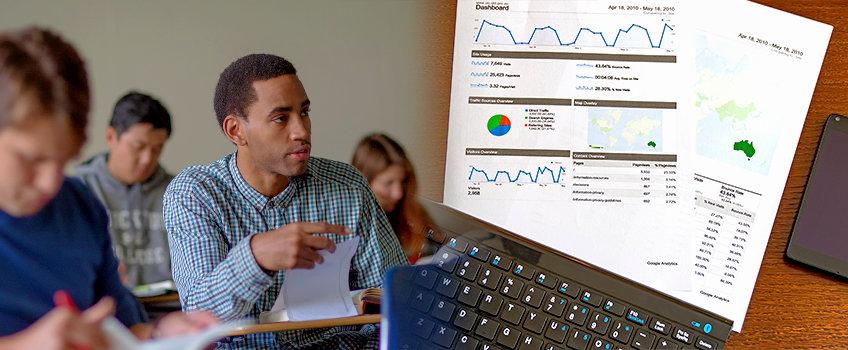 Economists provide insight into how societies are organized to enable people to provide for their material needs and wants. This provisioning process involves interaction among businesses, government agencies and policies, and people who work for a living, raise families, and purchase goods and services, as well as the non-profit sector.
Stockton's Economics Program is practical and flexible. In addition to learning basic economics theories about how modern market-based economies work, students develop a portable set of skills, making a major in economics the pathway to a diverse array of careers in business, banking and finance, government, law, journalism, public policy and academics. The recent employment opportunities for economists with undergraduate degrees have been better than for many other majors.
Program Overview & Concentrations
---
---
Program Coordinator:
Ellen Mutari, Ph.D.
Professor of Economics
609-626-6085
F230
ellen.mutari@stockton.edu
---
Curriculum Worksheets
---
Opportunities & Careers
---
The thought processes encouraged by the study of economics have wide application outside the discipline itself. A background in economics is useful for someone who plans a career in business, financial services, government or the non-profit sector, as well as someone who wishes to teach social studies in secondary schools. It is also excellent preparation for graduate study in a variety of fields, including economics. In fact, a graduate degree in economics may make available more options than any other single discipline because the skills developed are demanded by business, federal, state and local governments, and by colleges and universities for teaching and research.
Students planning on attending graduate school in economics should complete all three courses in the intermediate theory core. They should also strongly consider a minor in Mathematics, or at minimum two semesters of Calculus. These MATH courses can be counted as Cognates toward the Economics major. Some economics graduate programs are open to applicants with less mathematical preparation; students wanting advice on the best programs for their skills and interests should consult with their preceptor.
An economics major is also excellent preparation for those who intend to pursue graduate study in business administration, public administration, urban planning or any of the social sciences. It is also useful for the study of law. Students intending to apply to law school should select appropriate Political Science courses as their Cognates.