Gerontology Minor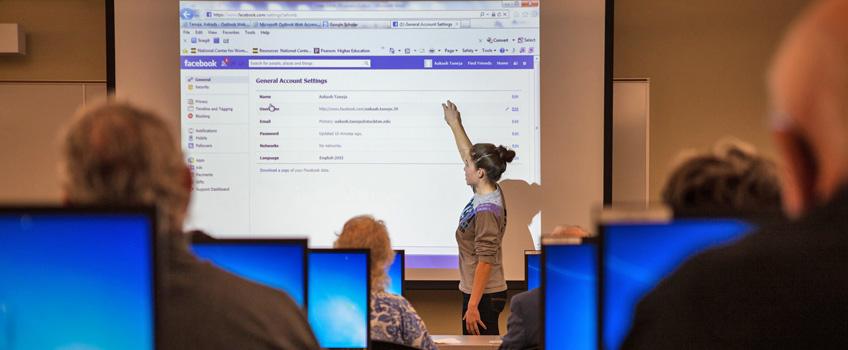 Gerontology is the scientific study of biological, psychological and social aspects of aging.
The Gerontology Minor (GERO) program, housed in the School of Social and Behavioral Sciences, and affiliated with the Stockton Center on Successful Aging (SCOSA), involves students and faculty from across the University and offers a variety of 4-credit undergraduate courses on aging. The minor was designated as a Program of Merit by the Association of Gerontology in Higher Education (AGHE) in 2012.
Matriculated students who complete the 20- credit sequence of required and elective courses can earn a Gerontology Minor in conjunction with any major at the University. Non-matriculated students who do not wish to earn a degree from Stockton can receive a Certificate of Completion in Gerontology with the same 20-credit sequence. Such non-matriculated students often enroll in the program to enhance their job performance and/or credentials in this growing field. Additional continuing education workshops and seminars on aging are periodically offered by the Stockton Center on Successful Aging and the Division of Continuing Studies.
Stockton does not currently offer an undergraduate major in Gerontology because faculty believe it is generally in the student's best interest to combine the minor/certificate with credentials in a traditional discipline. It is, however, possible for matriculated students to design their own Liberal Studies curriculum with a gerontology focus. Students wishing to pursue this option should see the Liberal Studies program description under the School of General Studies and speak to the GERO Coordinator early in their college career.
---
Program Coordinator:
Christine Gayda-Chelder, Ph.D.
Assistant Professor of Psychology
609-626-6075
C139
christine.gayda@stockton.edu
---
Curriculum Worksheets
---
Program Overview & Curriculum
---