BSW Program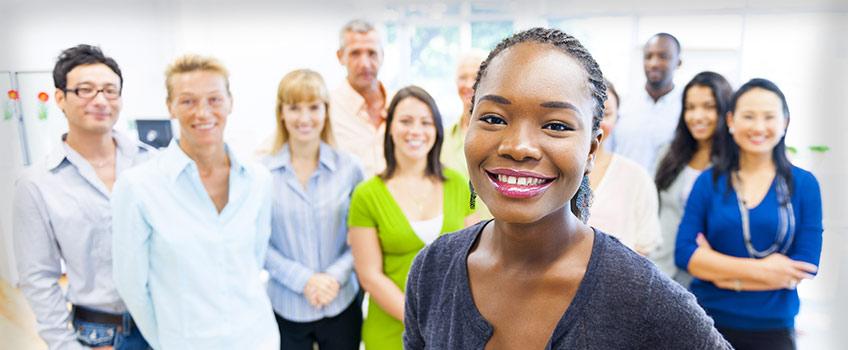 The undergraduate social work profession promotes social change and empowers people to enhance their well-being.
Social work is based on a set of values and ethical principles, such as respect for human dignity, that are articulated in its Code of Ethics. Since its beginnings more than one hundred years ago, social work has developed a body of knowledge and skills that focuses on meeting human needs, especially the needs of vulnerable and oppressed populations. Social workers intervene with systems of all sizes—individuals, families, groups and communities. Principles of social justice, human rights and cultural competence are fundamental to social work.
---
Program Coordinator:
Allison Sinanan, Ph.D.
Associate Professor of Social Work
609-626-3561
B116
allison.sinanan@stockton.edu
---
Curriculum Worksheet
---
Program Information
---
The Social Work (SOWK) Program offers you a unique interaction between classroom lectures and discussions and field observation and work. Course content in social welfare concepts and practice builds upon concepts from the humanities and from the natural, social, behavioral, and health sciences.
Courses & Concentrations
---
The program consists of three core sequences of social work courses.
Student Programs
---
The student social work club was established in 1976 as a social and service organization. In the early years their activities resulted in many concrete contributions to the University in general and to social work students and faculty in particular. For example, the Club sponsored a nationally renowned advocate and leader of human rights to speak to the University community; the Club organized several social gatherings throughout the years, creating the opportunity for informal interaction among faculty, social work majors and other interested students; and, finally, the organization established a Student Referral Service to enable fellow students to make contact with health, counseling and other Social Service organizations within the community.
The club has organized special forums with members of the professional community (e.g. NASW-NJ licensing and certification forum and graduate school forums), and has sponsored fundraisers to help families in need. Most recently, the club has organized volunteer efforts with Habitat for Humanity, collected prom dresses and professional clothing for girls and young women in need, sponsored a cell phone drive for military overseas, sent holiday greetings to children detained in a juvenile justice facility and to elderly residents of nursing homes, and assisted an Atlantic City soup kitchen that feeds the needy. In addition, the Club has created its own website and email list to keep students informed of its activities. The faculty recognizes the importance of this club's activities and encourages students to participate. The Social Work Club has also established a chapter of Social Work's Phi Alpha Honor Society. For further information email: stocktonswclub@gmail.com.
The purpose of the Phi Alpha Honor Society is to provide a closer bond among students of social work and to promote humanitarian goals and ideals. Phi Alpha offers membership to those social work students who have attained excellence in scholarship. Membership criteria are as follows:
Declared Social Work Major
Achieved Senior status
Achieved an overall grade point average of 3.0
Achieved a grade point average of 3.5 in all required social work courses
Students can take advantage of a variety of other opportunities for extra-curricular involvement related to their chosen field of study. For example, in 1999 several students were awarded scholarships to attend the State NASW Continuing Education Conference.
Social Work students also visit the United Nations in New York City for Social Work Day at the UN.
A number of students usually attend the statewide Baccalaureate Educators' Student Conference each year.