Foundation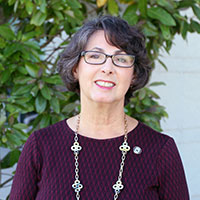 Welcome to the online home of the Stockton University Foundation. In 1972, community leaders came together and formed the Stockton Foundation to support, what was then known as, Stockton State College. From then to now, the Foundation Board of Directors' mission has been to provide philanthropic leadership and oversight, and carry out the responsibility of raising, stewarding, and distributing funds in support of Stockton and its students. Our primary focus is to be a substantial source of financial assistance for a significant number of students while also strengthening the education capacity of the University.
In 2010, I was appointed to the Foundation Board of Directors, a group of committed volunteers who are focused on furthering the mission and goals of Stockton University. It is now my privilege to serve as the Chair of the Stockton University Foundation Board. With great pride, the Foundation is dedicated to student success and the transformational experience available through a Stockton education. Through the Board's efforts and the generosity of our donors, we support students' dreams.
The Foundation has grown as the University has grown. The work of those early Foundation Board members created a solid footing on which we now stand. In 2003, the Foundation net assets totaled less than $3 million. Today, net assets are more than $35 million.
The University and the Foundation respond as best as we can to students who display a need, but the level of these hardships often exceeds our ability to do all we believe should be done to ensure their education. We will continue in the tradition of those Foundation Board members who have come before us to reach higher to assist our students and the University.
We invite you to join this effort. The Foundation, Stockton University and students are grateful for your support.

Best Regards,


Johanna R. Johnson, Ed.D.
Chair, Stockton University Foundation